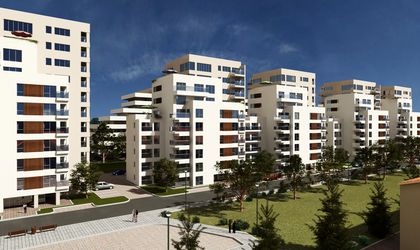 In the second quarter of 2018, there were 318 medium and large scale residential projects on sale on Bucharest market, of which 217 were under construction, and the remaining 101 were already completed.
Overall, according to imobiliare.ro, the number of residential units planned to be built reaches almost 57,000.
Districts with the most projects are 4 (69 residential developments) and 3 (67 assemblies), followed by District 1 (57 projects), then 6 (50), 2 (43) and finally District 5 (32).
From the point of view of the total number of dwellings is what they would should be built, but District 6 ranks first in the ranking, with 20,000 units. This is followed, at a considerable distance, by District 4 (10,300 dwellings), while in each of the other major subdivisions of the Capital, the existing projects are scheduled to bring in your market less than 10,000 housing units.
In Ilfov County, on the other hand, during the analyzed period there were 161 residential projects, out of which 130 in construction and 31 completed.
The total number of units planned to be delivered within them is almost 23,000. The settlements with with the largest number of projects are Bragadiru (28), Voluntari (24), Chiajna (24), Popesti Leordeni (20) and Otopeni (17).
Of the number of apartments that should be delivered, most of them are in Rosu, around 5,000, followed by Chiajna (with 4,386 de apartments), Bragadiru (4,003), Voluntari (2,503) and Popesti Leordeni (1,887).