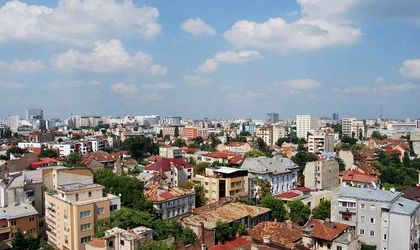 In the last 12 months, the demand for residential property recorded for the first time in recent years, a decline about  5 percent cumulative decrease in the big regional centers of the country, according to imobiliare.ro.
Of the six cities analyzed only three have a decrease in appetite for purchases, one of them notable of -15 percent, taking place in Constanta. The demand for residential properties is lower than last year in Bucharest (-8 percent) and Braşov (-4 percent).
These decreases can be attributed to the increased influence of what happens in the lending field: if last year many Romanians rushed to access a Prima Casa loan, in the first half of the year due to limited funds, and the sustained growth the ROBOR index, some of the potential buyers prefered to postpone the purchase decision.
In the other three major cities analyzed, interest in housing has increased: the only one who recorded one notable advance – of 21 percent – was Cluj-Napoca, while, in Timisoara and Iasi, the increases were negligible, accounting for 2 percent and 1 percent, respectively.
The search for a home
Despite the increased appetite for acquisitions, Cluj-Napoca is only ranked fourth among the big cities in terms of search volume, reaching 13,700. For comparison, this indicator reaches 77,300 in Bucharest. Purchasing interest has grown by 34 percent in large cities (compared with a 76 percent in the first three months of this year).
The biggest increase in the last three years, of 102 percent and took place in Iasi – interesting is that, despite the significant increase in demand, housing prices in the capital of Moldova remain the most affordable compared to other regional centers, remaining below the threshold of EUR 1,000 per sqm useful.
The appetite of buyers is higher than in 2015 and in Bucharest (18 percent), Timisoara (50 percent), Constanta (47 percent), Cluj-Napoca (36 percent), and Braşov (83 percent).
From the point of view of the type of housing sought by to potential buyers, the newly-built are in the majority, continuing to a a share of 57 percent of searches across the six major cities.
The housing units completed after 2000 have a share the majority of searches in three of these, respectively in Cluj-Napoca (72 percent, increasing from 69 percent quarter-on-quarter), Iasi (69 percent vs. 67 percent) and Bucharest (60 percent decreasing from 62 percent).
In the other three regional centers, new apartments are less popular than old ones, holding a 47 percent share in Timisoara (in growth from 46 percent), 43 percent in Constanta (same as the quarter past) and 45 percent respectively in Braşov (compared to 42 percent in the three previous months).