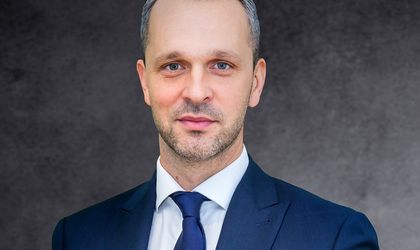 Over 27,000 homes are under construction at this moment in Bucharest and its surrounding according to a report released by real estate consultant SVN Romania. This is the largest number of dwellings under construction in the region in the modern history of the local residential market.
Of the homes under construction, approximately 21,000 dwellings could be delivered in this year according to "Romania Residential Market Genome 2022" report released by SVN Romania. The recording of this result will depend on maintaining the pace of development and the speed and efficiency of the processes of registration and reporting of the completed residential units. This result will be similar with the one registered in 2021, when a new deliveries record was registered in Bucharest and Ilfov: 22,010 new homes, according to the National Institute of Statistics (NIS).
Most of these homes have already been pre-contracted and there are also a large number of new projects, some with over 1,000 homes, whose construction began in 2022 or will start in the immediate period.
"The residential market proved its resilience during the recent period and continued to register increases according to official statistics, both in the first two pandemic year and also in the last weeks. Carefully designed projects and with specialized sales teams will continue to register good results in the next period. 2022 has the premises, analysing the current data and indicators, to be a new year with satisfactory results for the Romanian residential market", stated Andrei Sârbu, CEO of real estate consultant SVN Romania.
The number of homes sold in Bucharest and Ilfov increased by 16% in the first three months of 2022 compared with the same period from 2021, according to the statistics of the National Agency of Cadastre and Land Registration (ANCPI).
If 2022 started with a slight decrease in home sales in Bucharest and its surroundings, of 0.5% in January compared with the same month form 2021, February brought an annual increase of 20.1% and in March was registered an increase of 24.6% compared to March 2021, despite the international context. This result can be considered even better as almost every month from 2021 – except October – set an absolute record for homes sold in and around Bucharest, according to ANCPI data.
Home deliveries in Bucharest and its surroundings increased by 5.6% in 2021 compared to the previous year, according to NIS data. At the same time, the number of residential units sold in the region was almost 37% higher compared with 2020's result, according to ANCPI data. At the same time, home sales increased by 48.7% at a national level compared to 2020, SVN report shows.
SVN Romania is one of the most important real estate consultants active in Romania and the leader of the residential segment. The company has also three regional offices in Brasov, Cluj – Napoca and Covasna and is the consultant and broker of over 20 residential projects from Bucharest and other cities. SVN International Corp. has over 200 offices in eight countries and regions, with over 1,600 consultants and staff.