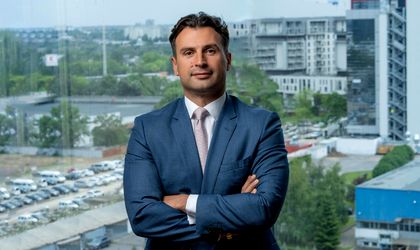 The Pipera area in Northern Bucharest represents one of the biggest attractions for young families and those looking to make a real estate investment that guarantees generous returns through rentals or resale – this is the conclusion of the North Bucharest Investments Report regarding the Pipera area.
Pipera is the perfect choice for those seeking a luxurious and comfortable lifestyle. The neighborhood benefits from numerous advantages, ranging from well-developed infrastructure to a buyer profile inclined towards profitable investments and an optimal living environment.
Excellent infrastructure:
Pipera enjoys a strategic location, being situated just a 10-minute drive from the Bucharest Ring Road and the exit to the A3 highway. The neighborhood's main arteries include Pipera Boulevard and Erou Iancu Nicolae Street, which provide quick access to the city center, the Zoo area, the Baneasa commercial area, and Otopeni International Airport.
A diverse buyer profile:
Pipera specifically attracts young families, with an average age of 38. The majority of buyers are married, have completed higher education, and work in corporations, holding middle and top management positions. Among the predominant professions are IT specialists and individuals from the financial sector, with monthly incomes that exceed 8,000 lei.
A positive evolution of real estate prices:
The economic development of Romania in recent decades has led to a significant expansion of the Pipera area, transforming it into one of the most attractive zones for real estate investments. Prestigious international schools, commercial centers hosting renowned brands, and major real estate developers have chosen to invest in Pipera.
"This increased interest in the area has resulted in a long-term constant increase in housing prices, ensuring a good return on all real estate investments in Pipera. Currently, the average price per square meter exceeds 2,200 euros, compared to approximately 1,000 euros in 2015. The North Bucharest Investments Report indicates that the trend of price growth will continue into 2024, making the Pipera area a very attractive long-term option for investors," stated Vlad Musteață, CEO of North Bucharest Investments.
In conclusion, Pipera is becoming an alternative to the Herăstrău and Primăverii areas due to lower prices per square meter and comparable amenities and positioning.
The area benefits from excellent infrastructure, being just a few minutes away from parks, shopping centers, and major transportation arteries.
"The residential complexes in Pipera, such as ARQA Jolie Village, Nusco City, H Pipera, MTM Sky Residence, North Avenue, Pipera H, North Gate, First Estates, or Crystal North, offer premium finishes and facilities that meet the demands of all categories of buyers. This mix of advantages makes Pipera an attractive option for those seeking a comfortable, intimate, and luxurious lifestyle," stated Vlad Musteață, CEO of North Bucharest Investments.
In addition to its portfolio of properties in renowned residential complexes, North Bucharest Investments also offers some of the most exclusive and expensive properties in Bucharest.
Here is a list of some of the available properties:
IQON: This ensemble of elegant villas is located in the Northern area of Bucharest, close to ARQA Jolie Village, Băneasa Shopping City, and Pipera Plaza. The prices for these villas start at 1.1 million euros + VAT and can go up to 1.5 million euros + VAT.
ARQA Jolie Village: This prestigious residential complex is located in the Erou Iancu Nicolae area and offers a vibrant atmosphere with generous green spaces, a swimming pool, and a children's playground. Its proximity to schools such as the Cambridge School, the British School of Bucharest, the French School, and the American School, as well as other amenities like the Zoo, Băneasa Forest, and Jolie Ville Shopping Gallery, adds further value. Prices for the 4-bedroom apartments in this complex can reach up to 380,000 euros + VAT, while a 2-bedroom apartment averages around 188,000 euros + VAT.
Casa Erou Serban Ion: This 5-bedroom duplex villa offers a lake view and luxury finishes. The price for this property is 495,000 euros + VAT.
Bellemonde: Located near Băneasa Forest, Pipera Plaza, Jolie Ville, as well as the British School of Bucharest and the American School, the Bellemonde project offers a wide range of facilities, including a restaurant, shops, a beauty salon, hub & lounge, sauna, massage, outdoor pool, and an indoor playground. The largest available residential unit has an area of 237.4 sqm, with a land plot of 289 sqm and a price of 482,000 euros + VAT.
North Avenue: This premium residential project stands out with its large and spacious terraces, with a minimum area of 84 sqm per apartment. The complex features ventilated facades, a gym, concierge services, and a café exclusively for residents. A 3-bedroom apartment with an area of 118.12 sqm has a price of 206,710 euros + VAT.
These properties represent some of the most expensive and exclusive options in the real estate market in Bucharest, offering comfort, luxury, and exceptional amenities for those seeking a premium residence.