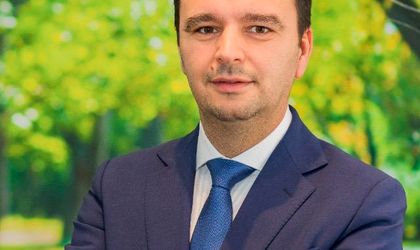 Over 58.2% of homes sold in Romania in the first quarter of 2023 were bought with funds exclusively from own resources, without resorting to a mortgage financing, reveals a market report issued by real estate consultant SVN Romania, based on the statistics of the National Agency for Cadastre and Real Estate Advertising (ANCPI).
Thus, the proportion of homes sold at a national level through a mortgage in the first three months from 2023 was at most of 41.8%. In reality, the proportion is even lower, considering that the total new mortgage registered also includes mortgage consumption loans and refinancing loans.
Among the biggest regional residential markets from Romania, the biggest share of cash transactions was registered in Brasov, where over 69.5% of homes sold in the first three months from 2023 were bought from own resources. At the same time, the lowest percentage of cash sales was registered in Cluj, where less than 48.8% of homes sold were bought through a mortgages, reveals SVN's analysis.
Over 50.2% of homes sold in Bucharest and Ilfov in the first quarter were cash only transactions, while less than 49.8% of the transactions closed in the region were based on a mortgage loan.
"Romania has a to double or triple the mortgage market in the next decade, considering that we are last but one in the European Union in terms of the percentage held by the lending market in the national GPD. This indicator has a value or about 10% in Romania, while the EU average is of about 20% and in some countries, it even climbs up to 40%. We believe in the potential of the local market and thus we decided to expand at a national level, planning to open offices in several large regional centres in the country", stated Catalin Marin, managing partner of SVN Romania | Credit & Financial Solutions.
Thus, SVN Credit, the company within SVN that is specialised in financial consultancy and mortgage lending, opened a regional office in Timisoara, where three consultants specialised in providing mortgages are already active. About 44.2% of homes sold in the first three months of 2023 in Timis county were purchased through a mortgage loan, Timis being the second largest mortgage market nationwide by the number of new mortgages in 2023, after Bucharest – Ilfov region. Cluj ranks third, followed by Constanta and Brasov.
Mortgages worth EUR 1.1 billion were granted in Romania in the first quarter of 2023, up 1.3% compared to the same period from 2022, according to data from the National Bank, synthesized by SVN Romania | Credit & Financial Solutions.
2023 started with an annual increase of 21.1% in terms of new mortgage granted total value. February brought an annual decrease of 0.9%, while in March was registered a 9.3% decrease in terms of the total value of new mortgages granted.
SVN Romania | Credit & Financial Solutions brokered in 2022 the granting of mortgages that amounted to approximately EUR 75 million. SVN Romania is one of the main real estate consultants active in Romania and the market leader of the residential segment. The company also operates three regional office in Brasov, Cluj – Napoca and Covasna. SVN International Corp. has over 200 offices in eight countries and regions, with over 1,600 consultants and staff.