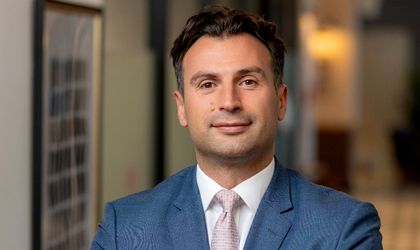 North Bucharest Investments is expanding its portfolio of projects in the northern part of the capital with a new luxury residential development, Medusa Residence. The project, developed by Metropolitan Group, is finished entirely with Versace Ceramics, and the investment amounts to 20 million euros.
North Bucharest Investments is exclusively responsible for the sale of the Medusa Residence.
Medusa Residence is located in the Pipera area and offers 28 unique villas dressed in unique architecture with ventilated and architecturally illuminated facades.
"We are honored to represent such a project, which is a benchmark in terms of design, finishes, and the exclusive living experience it offers. Medusa Residence will be a landmark project in a niche segment gaining momentum in recent years in Romania, namely, truly luxury projects," says Vlad Musteață, founder and CEO of North Bucharest Investments.
The developer, Medusa Residence, is not on its first experience with luxury developments. Metropolitan Group is also currently developing the exclusive Elie Saab Towers project in the Băneasa area.
"Medusa Residence represents a new challenge for us, and with the development of this project, we are bringing the prestigious Versace Ceramics brand to Romania for the first time in an exclusive and fully secured development," explains Robertino Georgescu, founder of Metropolitan Group.
Medusa Residence offers large usable areas, from 250 sqm to 500 sqm built, generous terraces, and high ceilings up to 2.90 m. Prices for the villas start from €1.35 million.
"With excellent construction quality and impressive attention to detail, Medusa Residence represents a unique living opportunity in a special space, where comfort, elegance, refinement, and state-of-the-art technology are so harmoniously combined," says Vlad Musteață, founder and CEO of North Bucharest Investments.
The structure of the villas includes:
– the ground floor offers an open-plan living area with a dedicated bathroom and kitchen.
– the first floor – accommodates three bedrooms and two bathrooms.
– the second floor – brings the owners a guest bedroom and an additional bathroom.