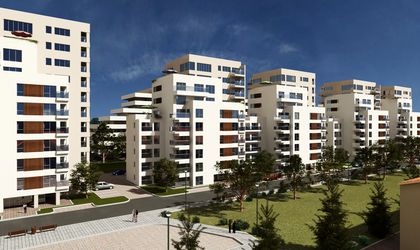 The total value of mortgages on the Romanian residential market reached RON 68.84 billion in May, in RON and foreign currencies, according to BNR data, a growth of almost RON 600 million compared to April data.
In the 12 months between May 2017 and May 2018, the banking system sold mortgages with a value exceeding RON 8 billion, around EUR 1.7 billion, which means that the number of mortgages bought at an average EUR 50,000 was almost 35,000, including Prima Casa, the government backed program, and standard mortgages.
Since January 2018, the value of the mortgages went up around RON 2.2 billion, a slower pace comparing to May 2017-December 2017, when an expansion of around RON 5.6 billion of the value of the mortgages was recorded.
The residential market has other issues
What is important to see is the evolution of mortgages in the second half of this year, in order to identify a trend. The first part of the year seems to move slower. Mortgages in the first months of 2017 went up with around RON 2 billion in 2017, pretty much the same as in the first months of 2018.
So, we'll be able too see at the end of this year whether the market has really lost its pace.
"The real estate crisis that had its roots in the financial crisis of 2008 is still alive in the collective memory of buyers. The increase in the ROBOR index is reflected directly in the acquisition intent. Paradoxically, this, because it puts pressure on demand and tempers it, is not necessarily negative in the current market conditions because it tempers the rise in prices," states Andreea Comsa, managing partner of Premier Estate agency.
In the mean time, the residential market has to deal with other problems, like workers shortage, which may be the reason for the 24.7 percent drop in houses construction in the first five months, and the almost every day higher levels of ROBOR, up 3.5 times in the last 12 months, from 0.8 percent, to 3.14 percent, yesterday.