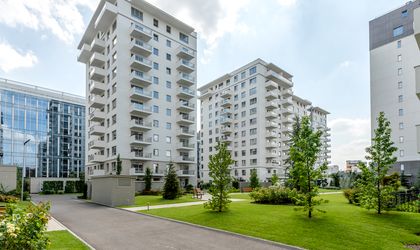 IMPACT Developer & Contractor (IMP), the first real estate developer established in Romania and also the first real estate company listed on the Bucharest Stock Exchange (BVB), announced a transaction of 3.5 million euro: a 21 apartments package, located in LUXURIA Residence compound.
The buyer is a top Romanian company which actively invests in the residential market, offering premium apartments for rent, both long-term and short-term rental accommodation. By choosing LUXURIA Residence, the investor appreciated the quality/price ratio to be very good, and another important asset was that half of the apartments were already rented, thus the investor being able to assess the accurate yields.
"For an increasing number of investors, the principles of sustainable development are an important criteria in the selection of the properties in which they choose to invest. They understand the post-purchase benefits, which mean lower maintenance costs and a better quality of life. And this is what  LUXURIA offers: buildings developed at BREEAM Excellent standards, almost 10,000 square meters of green spaces within the complex, a large number of facilities right in the compound – lounge, reception, fitness center, playgrounds, underground parking, secured access, but also a very good connectivity with many points of interest in the city", said Constantin Sebeșanu, CEO IMPACT Developer & Contractor.
LUXURIA compound is located in the Expozitiei area of the Capital and is the first residential compound completed in Bucharest with BREEAM Excellent certification. BREEAM Excellent is the most complex process of certification at international level, which recognizes the value of the project throughout the built life cycle, analyzing the sustainability of the project solutions.
In July 2022 IMPACT sold the most expensive apartment in LUXURIA Residence, a duplex worth 734,000 Euro. The whole condominium comprises 9 residential buildings with 630 apartments with 2, 3, 4 rooms and duplexes.