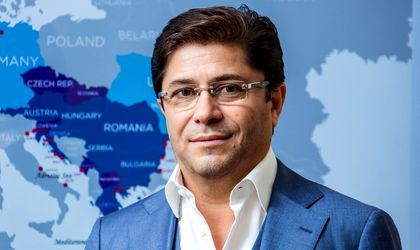 Rail group Grampet, owned by Gruia Stoica and Vasile Didila, has submitted documents to the Bucharest City Hall to request a Zonal Urban Plan (PUZ), as it plans to develop a five-building residential project in Pipera, according to profit.ro.
The two investors own a 10,000 sqm land plot on which they plan to develop a residential complex with a total built area of 22,800 sqm, which will have over 200 apartments and over 200 parking spaces.
Grampet Group has over 7,100 employees and provides rail transport services and products, including transport of goods, constructions, repairs and upgrades, replacement parts, logistics services, as well as IT solutions for the industry.
The group's operators include Grup Feroviar Roman, Eurorail Logistics Doo Serbia, Grampet Cargo Austria, Train Hungary, Train Hungary Croatia, Bulgarian Railway Company, having a total of 20,000 train cars and 400 locomotives. Each year, Grampet Group transports over 22 million tonnes of goods.