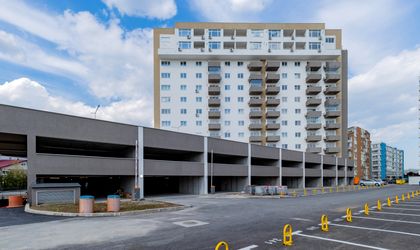 The Spanish based developer, Gran Via Real Estate, announces the completion of sales for the last 300 apartments within the Timișoara 58 project, also marking the end of this project's development, on a land of 3.2 hectares, former Frigocom platform, at the crossroad of Timișoara and Moinești streets, 15 minutes from Gorjului Metro Station.
The total investment in the development of the new neighborhood exceeds EUR 45 million, comprising the land, the infrastructure, the seven blocks with 800 apartments, the parking spaces and the common areas.
"Timișoara 58 is the first project in the Gran Via Romania portfolio: within eight years, we have completely changed the look of the former Frigocom industrial area, in a community with 800 young families, who have started a new life," says Antoanela Comșa, general manager of Gran Via Romania.
The project development started in 2013 and has expanded in four main phases. The construction of the last phase (300 apartments) was delivered in December 2020, and the sale process ended at the end of April.