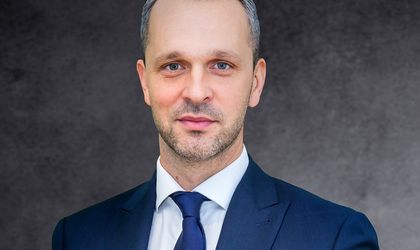 Approximately 19,000 homes could be delivered in 2023 in Bucharest and its surroundings, according to the "Romania Residential Market Genome" report published by real estate consultant SVN Romania.
This result is about 11% lower compared to that registered last year, when 21,328 homes were completed in the city and its surroundings, compared with the 21,000-forecast made by SVN a year ago. The record was established in 2021, when 22,010 homes were delivered in the region.
Another over 8,000 homes are at this moment in different development stages and could be delivered in 2024 and 2025, depending on compliance with construction schedules but also on the reception speed of the completed residential units.
"The supply is shrinking, both as a result of the new macroeconomic context and also due to difficult urbanistic regime, but the decrease is not that significant as we would have expected. We consider that the interest rates will reach a plateau soon – already those on the ROBOR segment are more than 1% lower compared to the autumn peak – and in the analysing process of the transaction results, which are decreasing, we must take into account that home sales registered in Bucharest and its surroundings increased by over 56% in the last three years, compared to the pre-pandemic levels, according to official statistics", stated Andrei Sârbu, CEO SVN Romania.
The northern area of Bucharest will also attract the largest number of home due to be delivered in 2023, with about a third of the new supply, the north of the city becoming last year the most important residential development poles of the city. After years of dominance, the western area will attract about 22% of the new residential supply. East and southern parts will attract about 17.5%, respectively 15.6% of the new homes that could be delivered this year.
The structure of the new supply will not register significant changes in 2023, SVN Romania's report also reveals. About 54% of the new home supply due to be delivered this year target the mass market segment, while about 41% target the middle market segment. Premium and luxury segment will register in 2023 its best deliveries result from recent years, with an estimated level of 800 units, or about 4.4% of the supply.
SVN Romania is one of the largest real estate consultants active on the local market and the leader of the residential segment. The company has also three regional offices, in Brasov, Cluj – Napoca and Covasna and activities in Constanta, Sibiu and Oradea. SVN International Corp. has over 200 offices in eight countries and regions, with over 1,600 consultants and staff.