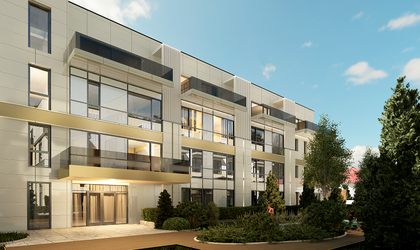 Local real estate developer Camicna Development started the construction of Acmanic, a boutique luxury residential project worth EUR 25 million, which proposes a small community, totaling only 51 apartments, consisting entirely of duplexes of over 120 square meters each, with spacious terraces and gardens.
The project is in Iancu Nicolae area from northern Bucharest, next to Baneasa forest and in the immediate vicinity of Mark Twain high school and Cambridge School of Bucharest. The 51 duplexes will be part of two buildings with three floors each.
Acmanic will be one of the most sustainable residential projects on the local market. The heating and cooling processes will be made through a heating pump system. In addition, the project will benefit from solar panels that will provide electricity and each duplex will be equipped with smart home systems. Another differentiating factor will be the height of the apartments, three meters and the living area and 2.8 meters in the bedrooms.
"Bucharest's luxury residential market is going through its best period in history, with a market share of 4.6% of the new offer under development, i.e., over 1.500 premium and luxury homes under construction, a record for the segment. Acmanic's location, next to Baneasa forest, is among the last available in Iancu Nicolae area, the first luxury residential pole of the city, and the proximity to two prestigious educational institutions is an asset," stated Andrei Sarbu, CEO SVN Romania, the consultant of the project.
Every residential unit will be surrounded by gardens and green areas with a total surface of over 3,000 square meters. The delivery date of the projects is set for the fourth quarter from 2023.
SVN Romania is one of the most important real estate consultants active on the Romanian market and the leader of the residential segment. The company also operates three regional offices, in Brasov, Cluj – Napoca and Covasna, and is the consultant and exclusive agent of over 20 residential projects located in Bucharest and in the country. SVN International Corp has over 200 offices in eight countries and regions, with over 2,000 consultants and staff.