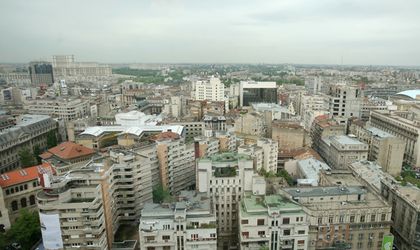 The average asking prices for old and new apartments up for sale at the national level reached EUR 1,239/sqm at the end of 2018 – a 6.4 percent increase compared to December 2017, but growth was slower than in the previous two years, according to a report by Imobiliare.ro.
The price recorded at the end of December 2018 was 0.2 percent lower than in the previous month. The overall price growth for 2018 was 6.4 percent (EUR 1,239/sqm compared to EUR 1,164/sqm in December 2017).
In 2016 and 2017, asking prices had grown by 10.4 percent and 11 percent, respectively. "The slowdown trend in the growth of prices is therefore very obvious – and this is, of course, a clear and positive sign of a stabilizing market, considering the fact that a 10 percent yearly growth is unsustainable on the long term," the report shows.
Imobiliare.ro's marketing director, Daniel Crainic, says that 2018 looked like the most balanced year of Romania's real estate market.
"Even in Cluj, the growth went a little over 6 percent, which aligns with the national trend. With these numbers and a stable demand, the market looks good overall. We're expecting prices to have little movement around the current value in 2019. Also this year, we'll be seeing the first real deliveries of new-generation apartments after the crisis, in all the major cities in the country. We expect buyers' appetite to grow for the new apartments segment in these conditions," Crainic said.
In Bucharest, asking prices reached EUR 1,335/sqm in December 2018, a 0.5 percent growth compared to November. Homes in old apartment buildings had an average price of EUR 1,232/sqm (3.8 percent above December 2017), while new apartments reached EUR 1,412/sqm (+8.1 percent).
In Cluj-Napoca, price growth significantly slowed last year, following the national trend. The average value per sqm was EUR 1,555/sqm at the end of December (-0.1 percent from November, +6.7 percent from December 2017).
In Brasov, apartment prices rose 1.9 percent from November to EUR 1,102/sqm at the end of December, and were up by 9.4 percent compared to December 2017.
In Constanta, the average asking price for an apartment dropped by 1.4 percent in December (to EUR 1,117/sqm) but had an overall 2.2 percent growth over the last 12 months.
In Iasi, the prices had a slight 0.2 percent growth in December 2018 (EUR 1,010/sqm) compared to November and a 3.7 percent growth from December 2017.
In Timisoara, asking prices were 0.4 percent lower in December 2018 (to EUR 1,207/sqm) while the 12-month growth reached 4.8 percent.