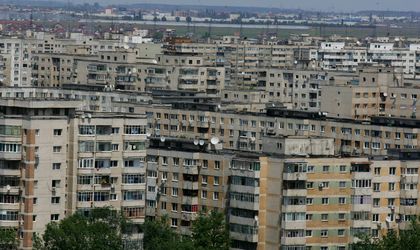 A study conducted by IRSOP for Romania's Banks for Housing Association (ABDLR) shows that almost half of the urban population in Romania lives in homes that are more than 34 years old, and the share is higher among people with low incomes.
As for the rate of necessary structural improvements being made, by areas and home age, the study found that small cities have more need for structural improvements related to thermal insulation and roof/terrace repair; homes older than 34 have chronic problems in all aspects – thermal insulation, roof/terrace repairs, consolidation, noise isolation, insufficient space. Bucharest has the largest need for larger livable areas.
The South area, including Bucharest, needs the most improvements in terms of thermal isolation, while the West needs more repairs for roofs and terraces. At the same time, the East has a bigger need for home consolidation.
In terms of amenities required to increase comfort, air conditioning is most needed in the East and South areas and Bucharest, heaters in the East and South, stove/stove hood in the East and the West, kitchen furniture in the South, East and Bucharest. The comfort-related needs are mostly found in mid-sized cities.