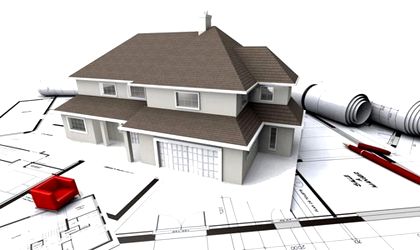 "Residential Market Genome – Fall 2019," a market report done by SVN Romania, a real-estate consulting firm, shows how in 2019 the Romanian residential sector will record the best results in its modern history, according to a Constructiv.ro article.
Bucharest and its surroundings, the biggest regional market in Romania, will reach a record number of new housing delivery. Official data shows that in the first semester of 2019 the number of delivered houses grew by 46.5% in Bucharest and Ilfov county, compared to the same timeframe of 2018.
SVN Romania data predicts over 14,000 new houses will be handed over to their new owners in Bucharest and Ilfov, depending on how the property developers will adhere to construction schedules and the rapidity of drawing up the work reception processes.
The number of completed transactions is expected to reach a similar level to last year's, after a slow start in Q1 2019, which saw a 16% decrease. These numbers picked up starting with July, and by the end of the year, the completed transactions in Bucharest and Ilfov county are expected to reach the 2018 levels. In the meantime, prices continued to grow, a 5 percent increase being recorded in the past 12 months.
"The residential market had a very good evolution in recent months. The transactions number bounced back, recording a significant surplus this Fall, while prices remained within a positive margin. The absorption rates are still on very good levels, over 70% during the construction phase, but developers need to be extra careful and resort to professional consultancy." Stated Andrei Sârbu, CEO SVN Romania.
The bounce-back of the transactions number was made possible by the diversification and increase of high-end offers in the residential market. 2019 was the first year in which the middle market sector had the largest share on Bucharest's residential market. The structural change in residential offers is also visible in buying manners. The "Prima Casa" (First Home) Loan program stopped being the main buying method, with only 25% of transactions completed through this plan.
Other important regional markets in the residential sector are Cluj-Napoca (over 7,000 homes delivered this year), Constanta, Timisoara (both with 4,000 completed homes), Brasov, Sibiu, Iasi, and Oradea (1,000 completed homes each), while Craiova has the potential to join those cities by the end of 2019.