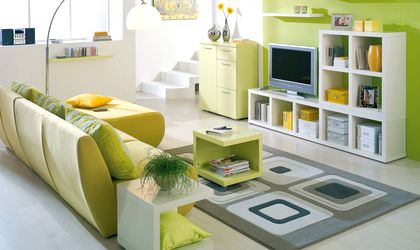 Austrian investor Rene Benko, owner of Sigma Holding, has reached a deal to buy Steinhoff's Kika furniture and household goods retail unit, saving it from bankruptcy.
"With great pleasure we can announce that the offer laid out by the Signa Group has been accepted by the Steinhoff Group," Kika/Leiner's managing director Gunnar George said.
According to Austrian newspaper Daily Oesterreich, Signa, owned by Rene Benko, would pay around EUR 500 million and the company would receive an investment of EUR 100 million.
Kika/Leiner, which lost credit insurance cover two weeks ago, makes annual revenues of roughly EUR 800 million  in Austria with around 5,400 employees in 50 stores. The furniture retailer generates EUR 200 million with 1,600 staff in its other markets, mainly eastern European.
The Austrian retailer has one store on Romanian market, in Bucharest' Militari area, opened in 2008.
Rene Benko controls an EUR 12 billion real estate portfolio and generates annual revenue of  EUR 4 billion with retail businesses via his Signa Holding. Austrian investors owns 29 percent of the shares of S Immo, company that has in its portofolio Sun Plaza mall, Novotel hotel, and office building The Mark.