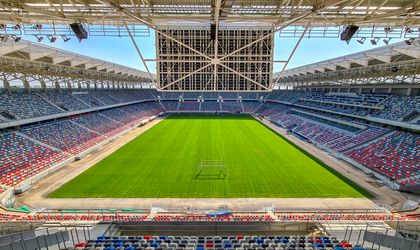 Local construction group Concelex has eased the impact of the health crisis on its operations by taking part in several public tenders to make up for the decreasing business in some sectors. Following this strategic move, the company grew its turnover by 28 percent year-on-year in the first semester; in 2019, the overall turnover came close to RON 400 million.
By Ovidiu Posirca
Concelex is currently working on three residential compounds in Bucharest and nearby and it is also building the new Steaua and Rapid football stadiums. In the housing segment, the company is developing Arbo Residence Mogosoaia – a 1,000-apartment project with a built area of 100,000 sqm, as well as Colina Lac, which will comprise 400 houses in northern part of Bucharest. The firm also built the first phase of the Parcului20 residential compound.
Furthermore, the group has obtained a construction contract for the Cernavoda Nuclear Power Plant and it is also working on thermal rehabilitation for apartment buildings in three districts of Bucharest. Internationally, Concelex has ongoing construction projects in Germany, including the Orthodox Cathedral in Munich, and Austria.
"The company has focused on diversifying its customer portfolio and increasing the number of tenders in order to neutralise inconsistency in certain sectors," says Radu Piturlea, Concelex Principal. There has been much more focus on tender-based projects in the past 12 months, according to the company representative.
Over 350,000 workers needed for Romania's building sites
Aside from working as general contractor for residential developers, other companies in the group have made their own investments in the real estate sector. Concelex is a family-run business, and its members have been investing in large-scale real estate projects for more than 15 years.
The overall market value of the residential compounds completed or currently being developed by the group's real estate companies reaches EUR 350 million, according to Piturlea.
The company's representative says that one the market challenges is the lack of workforce, arguing that it is important to convince Romanian workers to come back from abroad. He suggested that more than 350,000 construction workers would be needed to complete ongoing projects on the Romanian market.The coronavirus crisis, which has battered parts of the commercial property sector, has also had am impact on the construction industry.
The first half of the year was a challenge for Concelex, which had to adapt to restrictive conditions both on construction sites as well as in its headquarters.
"Some clients have cut down their investment budgets, which is why we decided to take part in several tenders in order to compensate for market downgrade in some sectors. However, we should only consider the emergency period to have been a sensitive one. Currently, the industry is functioning as normal, while observing sanitary limitations," says Piturlea.
In the past 5 years, Concelex has delivered construction projects with various levels of complexity for the energy, education, and research fields. This includes the construction of a 60-metre cooling tower for a thermoelectrical power plant as well as construction and upgrades worth around EUR 33 million for various educational institutions in Bucharest and other Romanian cities.
Photo: Concelex has built Steaua's new football stadium in Bucharest, being one of the three construction companies involved in the project.