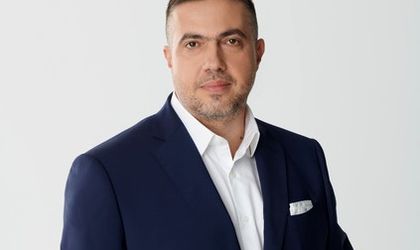 Redport Capital, one of the most important local residential developers active in the north of Bucharest, acquired 10,800 square meters of land and 4,700 square meters of warehouses in a transaction with a value of EUR 3,2 million, the seller being HAVI Logistics, one of the largest transport and logistic companies active on the local market.
The land and the related warehouses are located near The Level Apartments, a premium residential project developed by Redport Capital in the north of Bucharest, in the Petrom City area. The 130 apartments comprised in the second phase were completed recently and are under delivery, being about 95% sold. In total, The Level Apartments totaled 175 apartments following a EUR 16 million investment.
"We are continuing our investments in an area that we practically bet on first,  in 2017, by starting the first phase of The Level Apartments. We thus acquired a new property which will strengthen the position of the Redport group on the market, providing us with new opportunities for long–term developments, through which we will ensure solid returns for our partners and investors. We believe in the potential of the local residential market, and we will continue to focus on the customers' needs and constantly bring innovation into our projects", stated Cosmin Savu-Cristescu, Managing Director and majority shareholder of Redport group.
The company was assisted in the transactions by real estate consultant SVN Romania and by Popovici Nițu Stoica & Asociatii, through a team coordinated by Valentin Creata, regarding legal aspects. Havi Logistics was assisted by real estate consultant Colliers International and by Musat & Asociatii in legal aspects.
"This is our fourth significant transaction in Straulesti – Petrom City area, which will become one of the main poles of real estate development in Bucharest, with numerous prestigious projects announced. Over 5,000 new residential units could be developed in the area and Redport Capital has already taken a serious option on becoming one of the main companies that will regenerate this vast area of Bucharest" stated Andrei Sarbu, CEO of SVN Romania.
Redport group was founded in 2016 and is a group of companies specialized in the construction, investment, development, and management of real estate projects. The company delivered The Level Apartments I and The Level Apartments II and recently acquired a plot of over 4,000 square meters from Antrepriza Constructii Montaj nr. 4 Bucuresti, located in the same area as The Level Apartments. Cosmin Savu – Cristescu is also a founder of the real estate investment company ENCORE Capital Trust SA.
SVN Romania is one of the largest real estate consultants active in the local market and the leader in the residential segment. The company has also three regional offices, in Brasov, Cluj – Napoca, and Covasna, and activities in Constanta, Sibiu, and Oradea. SVN International Corp. has over 200 offices in eight countries and regions, with over 1,600 consultants and staff.