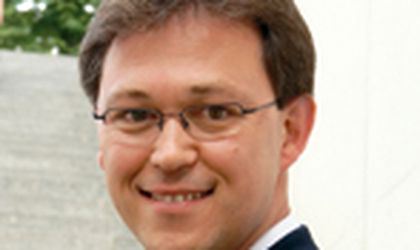 The newly-formed company, Romanian Retail Developments (RRD), will start operations at the end of this month and will focus on developing projects between 25,000 and 100,000 sqm of gross lettable area in several cities around the country. RRD will primarily develop for Redevco's own real estate projects. The two projects EMCT has under development – Sun Plaza Bucharest and Siret Plaza Galati – will continue to be developed by EMCT Romania.
Redevco Europe opened an office in Romania at the beginning of this year. The company was planning to put the country first amid its investments in the region, according to Jorg Blitzer, managing director for Redevco Europe and also responsible for Romania.
"Romania's commercial real estate market is booming. The fact that this country has the lowest per capita shopping centre space anywhere in Europe shows clearly the opportunities for high-quality shopping centre development in this new EU market," said Blitzer.
Redevco began exploring the Romanian real estate market in mid-2006. The company, part of Cofra Holding, owns assets in 20 European countries. Its portfolio, which includes retail, office buildings and logistics centers, currently comprises over 1,000 properties, with an estimated value of some EUR 6.9 billion.
EMCT is currently working on Sun Plaza shopping mall in Bucharest and on Siret Plaza in Galati. Sun Plaza, to be located in southern Bucharest, will feature some 76,000 sqm of gross lettable area, and will need some EUR 150 million in investment, according to the developer. The mall should be ready in 2008. Sun Plaza is a joint development with Austrian Sparkassen Immobilien.
Siret Plaza, some 60,000 sqm of shopping area, will be completed in 2009.
Corina Saceanu