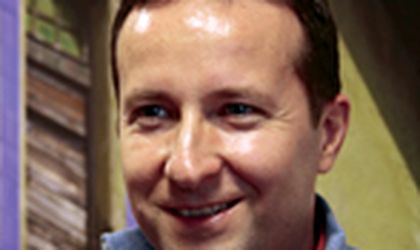 The project, called Iasi City Center, will feature 24 buildings and will be similar to the Iride business park concept in Bucharest. Iride was developed by Andrew Stear, the other partner involved in the RED project, and was sold to Austrian investment fund Immoeast in mid-2004.
The project in Iasi will however be bigger than Iride, which covers only 125,000 sqm of lettable area.
The office project in Iasi will be started this year and is expected to take five years to complete. The first buildings will be delivered in the first half of 2009. It will feature 172,000 sqm of lettable area in buildings custom made to clients' demands, says Pop. RED has paid EUR 40 million for the 13 hectares of Terom's land. Terom industrial platform was sold last year, after it was divided in several lots of land and assets.
Overall, RED plans to allot EUR 500 million to Romanian projects in the next couple of years, and has plans to pursue real estate projects in Bulgaria, Ukraine and Turkey. The group has already allotted around EUR 500 million to its ongoing projects in Romania. So far it has invested EUR 200 million in land alone, according to Pop.
This year, the developer will kick off four projects of commercial centers in cities with 20,000 to 50,000 inhabitants, for which the land has already been acquired. Each one, featuring some 5,000 sqm of retail space, will require around EUR 10 million of investments.
RED is also working on two residential projects in Iasi, one in Tatarasi area called Tatarasi Arena and one in Pacurari. The latter, called Colina Soarelui, will be built on 5.5 hectares of land.
The company is partnering with Iasi-based businessman Zaharia Schrotter for these projects and has created a joint venture to carry out the investments, according to previous declarations from RED.
RED bought last year the 18,000-sqm site Tatarasi Arena, a former textile factory, from Syrian businessman Michael Nseir for an undisclosed price. "We have been in charge of all the development, from getting the zonal urban plans to the actual development. We are now in the foundations phase for the project in Tatarasi," RED representatives previously told BR. The project will need around EUR 30 million in investment. Tatarasi Arena comprises seven blocks of flats to be delivered in two stages, by end-2008 and end-2009.
The second project, in the Pacurari area, will have between 500 and 600 apartments in lower rise blocks.
Meanwhile, RED is also pursuing only one of the two planned residential projects in Bucharest, called Natura Residence, and built in partnership with Spanish Grupo Lar.
Nseir recently told a Iasi-based newspaper he had sold the residential project to an investment group with activities in Spain and the US. Prior to this, the site used to host the former Lynx and Michael Com textile factories, owned by Nseir.
RED Management capital is controlled by US investment fund Warburg Pincus and Spanish GED, and by developers Teodor Pop and Andrew Stear. It is financed through investment fund Warburg Pincus 9, worth some $1.5 billion.
Businessman Zaharia Schrotter and his wife Irina, the fashion designer, are among the largest land owners in Iasi.
Corina Saceanu