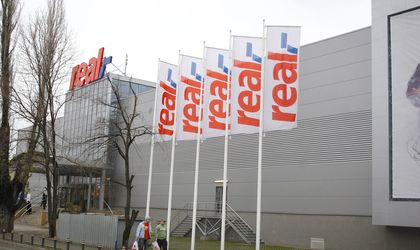 Bucharest, following a EUR 22.8 million investment. This is the largest in the retailer's national network, and covers 14,000 sqm, out of which 9,713 sqm represents the sales area. It is located in the retail park in the Pallady-Policolor area of east Bucharest.
The entire shopping center covers 15 hectares, of which 6.5 hectares is built surface. The modern retail platform hosts real,- Hypermarket – the first store which will be opened, Metro Cash & Carry, a DIY store, OBI, a commercial galleria, underground and exterior parking, green spaces and a pedestrian area. The new headquarters of real,- Romania and Metro Cash & Carry Romania will be located on the same platform.
"Aiming to be closer to our consumers, we will continue our medium-term expansion program by opening two-three hypermarkets a year, depending on future opportunities, thus offering new career opportunities on a national and international level. Also, we have initiated a special program this year, open to local producers. We intend to introduce as many Romanian and traditional products as possible to the shelves, specific to the regions in which we operate," said Michel Lamoot, general manager of real,- Hypermarket Romania. real,- entered the Bucharest retail market in October 2007 and now owns 25 hypermarkets locally. With the opening of real,- Policolor, the value of its investments made in Bucharest reaches EUR 100 million.
Last year, the retailer's sales grew by 5.2 percent to EUR 671 million (without VAT), following the expansion process and the organic growth of its existing hypermarkets. It opened four stores in 2009, with investments amounting to approximately EUR 100 million.