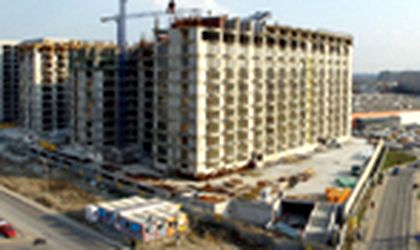 Investments in the Romanian real estate market registered a 32.7 percent increase year-on-year to EUR 320 million in 2011, while the transaction volume in Central Europe (CE) gained 110 percent to EUR 6.1 billion in the same period, according to Cushman & Wakefield property consultancy.
Poland remained last year the leading country, in Central Europe, with transactions totaling EUR 2.5 billion. Czech Republic came second, although it registered an impressive 438 percent y/y growth to EUR 2.2 billion. Hungary is third, with 211.6 percent y/y growth to EUR 728 million, followed by Romania with a 32 percent y/y increase to EUR 320 million. Slovakia came last, although transactions increased by 396 percent y/y to EUR 263 million.
Investments into retail slightly decreased y/y to 40 percent,  followed by the office segment  which remained constant at 37 percent. The industrial sector doubled y/y to 15 percent.
Cushman & Wakefield says the transactions volume in Central Europe exceeded EUR 6 billion, following strong investment in Q1 and Q3 of 2011. However, the Euro zone debt crisis and the slowing in bank lending, lead to a slowdown in transactions in Q4.
Charles Taylor, partner at Cushman & Wakefield, forecasts a slowdown in transaction volumes to EUR 5 billion this year, as investors' confidence and financing are on a downturn.  
"Investor sentiment remains positive for Poland and Czech Republic but everyone is looking hard at Hungary to see if it will be the next EU domino to fall and if it does, whether it takes others in CEE countries down with it or instead turns the pressure up on western markets like Austria and Greece who's banks are heavily exposed to the region", said Taylor.
Ovidiu Posirca