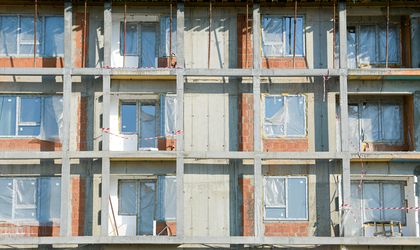 As the domestic economy is expected to see a strong recovery that could reach 6 percent of GDP in 2021, some of the biggest players on the real estate market say they have adapted to an updated demand structure that was shaped during the pandemic period. Investors are positioning themselves so as to benefit from improved consumer sentiment, although recovery in the property industry remains uneven, with some segments gaining ground while others are still reeling from the effects of lockdowns.
By Ovidiu Posirca
Business Review has been reporting on the changes that have engulfed the Romanian property sector since the onset of the pandemic, and in late July we launched two projects that will allow key market players to present their outlook and emerging trends.
Exclusive event and guide
Marking its 20th anniversary, Business Review's REALTY Forum 2021 took place at an inflection point for the Romanian property market.
This year's REALTY Forum looked at the way in which real estate players have adapted to the new market reality, outlining some of the long-term trends shaping the future of the ecosystem comprising construction firms, developers, and investors.
The high-profile guest speakers and attendees discussed promising investments, transactional and rental climates, as well as market segments and areas that will be in high demand in Bucharest and regional cities going forward. The forum, which took place on July 29, is one of BR's flagship events, having brought together some of the biggest domestic and international real estate executives managing portfolios worth billions of euros.
Watch the full recording of the conference:
 

The Business Review team also launched this year's Real Estate Guide, our exclusive editorial product that outlines transformative changes on the property market. The guide outlines the business decisions made by leading companies in the property industry and analyses the investments they are making to secure the profitability of their projects.
 
Real Estate Guide 2021 includes market-moving interviews and features with strategic players in the real estate sector, including office, retail, industrial, and residential developers. The guide will also present some of the major trends impacting the future of real estate and the contribution of the industry to economic growth and job creation.
While last year's guide focused on the initial impact of the health crisis on the real estate industry, this year's issue looks at strategic players' development plans.
Investment market marches on despite uncertainties
The investment market has recorded a flurry of deals since the start of the year and is estimated to exceed EUR 700 million in volumes by the end of 2021. However, this year's performance will be lower than 2020's, when key office transactions propelled the market close to the EUR 1 billion mark. In the first quarter of this year, we saw new investment transactions worth EUR 73.5 million, down almost 50 percent compared to the same period of last year, according to a report by real estate consultancy JLL.
Across Central and Eastern Europe markets, total investment volumes are set to reach similar levels as in 2020, of around EUR 10 billion.
The office sector, which has been dealing with significant challenges regarding demand for more than 15 months now, will continue to drive transactions in the Romanian capital and regional cities.
In Bucharest, there is solid demand for high-quality office space with added value, suggests Fulga Dinu, Country Manager for Operations at Immofinanz Romania.
"The office experience will be centred on tenants' needs, with flexibility and community playing key roles," Dinu tells BR.
Immofinanz has been active on the transaction market this year. It took over Bucharest Financial Plaza, an emblematic office building in the Old Town, and continued to attract tenants to its buildings. The newly-acquired project will be refurbished under the myhive brand, which enhances the experience of tenants and provides additional spaces for the community.
"This year we also closed a long-term rental contract with Provita Group, a leading medical services provider that will occupy an entire building in IRIDE Park, one of the largest office hubs in Bucharest. This partnership expands our current offering with a high-quality medical hub, which will increase the location's attractiveness over the long term," Dinu explains.
Recent changes to Romanians' work routines and the expansion of flexible work arrangements remain some of the biggest challenges for office developers. More employees will return to offices as vaccination rates go up and pandemic risks decline, while a growing number of companies are approving hybrid arrangements that combine office activities with remote work.
Dinu says that Immofinanz has been anticipating the hybrid work trend through myhive, so it has already been delivering a flexible and tailor-made office solution and an overall upgraded office experience.
"We are currently exploring another level of customisation, to provide tenants with more flexibility regarding contract terms, fluctuating office space needs, 'all-inclusive' rental services or relocations within the myhive portfolio. This product has already been implemented successfully in Vienna and Warsaw, and we are currently working on its implementation in myhive buildings in Bucharest," says the Immofinanz country manager.
Deliveries of new office buildings will continue this year, with a stock of almost 256,000 sqm expected to hit the Bucharest market alone, according to JLL data. A slower return to offices combined with a significant volume of new deliveries could lead to a higher vacancy rate in some locations. However, this could also help smaller firms that couldn't normally afford a better office to get special lease deals and improve their employees' work experience.
For PPF Real Estate, the positioning of its two office projects in central Bucharest meant that it was able to weather the health crisis better.
"For 2021 we expect a further increase in occupancy, aiming for a 2022 with only buffer spaces for existing tenants. Having finalised the refurbishment of our Metropolis lobby, Crystal Tower is now our main focus, where we will make some tweaks and changes to further improve the comfort and wellbeing of our tenants. We don't acquire to wait and sell. We acquire to continuously improve, enhance, expand, keep, and maybe eventually sell. But our business model makes for happy tenants,"  says Juraj Šaštinský, investment director at PPF Real Estate.
The company is analysing several scenarios for expanding its portfolio, and the investment director points to the fact that you can build a success story in Romania if you have a good product and a professional team. PPF Real Estate operates in Europe, Russia, and the US, so its investment benchmarks cover several markets.
Residential is trending
The residential supply in Bucharest was affected on a small scale by the pandemic, with 3,450 new units delivered in Bucharest-Ilfov region in Q1, according to JLL data.
"Demand has been constantly growing over the past 15 months or so, despite the slight ramp-down the segment faced during the first month of the lockdown last year. We're seeing clients now looking for units located both in the city centre and outside this area, either to pursue a more generous space with a terrace or even a garden or because they feel that this is the right moment to make a lifestyle upgrade and move to a central area, but we are also interacting with clients who see residential assets as a long-term investment that pays off," Yitzhak Hagag, co-founder and shareholder Hagag Development Europe, tells BR. Hagag is working on several residential and office projects in central and northern Bucharest.
Demand is up for housing and asking prices have been going in the same direction. Average prices for apartments put up for sale stood at EUR 1,406 per sqm in May, up 4.3 percent year-on-year, according to an Imobiliare.ro index that covers Bucharest and large regional cities.
More Romanians could turn to real estate to protect their capital as inflation risks are starting to emerge across the globe. Locally, the inflation rate could reach 4.1 percent by year-end, according to projections by the National Bank of Romania. Some buyers are interested in purchasing homes and securing a rent stream that is adjusted with the annual inflation rate in order to protect their investments.
"Investors have seen the potential of apartments in sustainable, high-quality residential compounds located in accessible areas, providing attractive yields. The pandemic outlined the fact that real estate is an appealing asset class," Constantin Sebesanu, CEO at Impact Developer & Contractor, tells BR.
More Romanians are also looking to buy houses instead of just apartments, and developers are adapting their investment strategies to capture the projected demand hike.
For instance, Alesonor is investing around EUR 110 million in a green suburb area in northern Bucharest. Amber Forest will include over 500 green villas and 200 green apartments, developed on 31 hectares of land. The developer has already sold 190 villas at a price of around EUR 200,000 plus VAT.
"Those looking for a home are increasingly concerned about their quality of life, comfort and safety, energy efficiency, and lower maintenance costs, no longer looking at the price per square meter alone, as they would in the past," Alesonor managing partner Alex Skouras tells BR.
The Bucharest Stock Exchange (BVB) is also stating to benefit from the improved sentiment on the real estate market, especially in the residential field. One United Properties is going public in early July in one of the biggest Initial Public Offerings (IPO) in the history of the local property sector. The Romanian developer has been one of the most active players in the luxury residential and office segments and continues to secure new land plots for future investments in green projects.
Earlier this year, Star Residence Invest, an investment vehicle backed by Impact that acts as a Real Estate Investment Trust (REIT), got listed on BVB's AeRO market. The company has a portfolio of apartments and parking spaces that it rents for 5-year periods for a gross annual yield of 11 percent. The residential units are located in one of Impact's projects in Bucharest. Although Romania does not have REIT legislation as of now and pension funds are barred from investing in real estate, pundits say that we will see more developers tapping into the capital market to fund their new investments.
For Reynaers Aluminium, the office and residential segments drove demand and helped the company grow its turnover by 12 percent in 2020.
"This year began with a sense of uncertainty on the market, but we can already see a process of gradual return," said Daniel Popa, country manager of Reynaers Aluminium Romania. The most sought-after products in projects under development were doors and windows, sliding doors, and curtain walls.
Strong demand for industrial and logistics projects
Deliveries of new industrial and logistics spaces slated for this year will exceed last year's new stock figures as Romanians have started to rely on e-commerce and delivery services for anything ranging from food to clothes, toys, and gadgets.
JLL data shows that Romania's modern industrial stock to rent reached 5 million sqm at the end of Q1 and will grow by around 690,000 sqm by the end of the year.
For developer P3, the favourable market conditions are also an opportunity to invest in facilities and upgrade warehouses.
"Besides the park's strategic positioning and the modern spaces we offer, we have added several additional features and facilities to P3 Bucharest A1, starting with passenger and freight rail terminals, a self-service restaurant with a terrace, fast-charging stations for electric vehicles, accommodation spaces (currently under development), and soon an inspiring green area. Moreover, we are now undergoing the BREEAM certification processes, thus trying to offer more in terms of added value to both our clients and our park. Sustainability is an integral part of our long-term vision, and it is a strategy which we strongly believe pays off," Sinziana Pardhan, managing director at P3 Romania, tells BR.
As for the wider market, the biggest expansions of existing projects and new deliveries are expected in Bucharest, Timisoara, and Craiova. These are some of the cities where companies need warehouses and significant logistics operations.
Retail investments go outside Bucharest
Smaller retail schemes located in regional cities are driving development activity this year, while Bucharest has only seen the opening of a new outlet centre since the beginning of the year.
Around 156,000 sqm of shopping centres and retail parks are awaiting delivery in 2021, according to JLL.
Immofinanz, which has several VIVO! shopping centres in Romania, says that the average footfall has recovered from last year's decline.
"The visitor frequency in our STOP SHOP retail park in Botosani very quickly returned to the pre-crisis level. An important factor in these parks is the focus on low-cost convenience products, which are very popular with consumers in difficult economic times. This concept has proven successful during the covid-19 pandemic. Discounters benefit from the increase in customers' price consciousness. Internationally, we want to expand our presence in the retail park segment," Dinu explains.