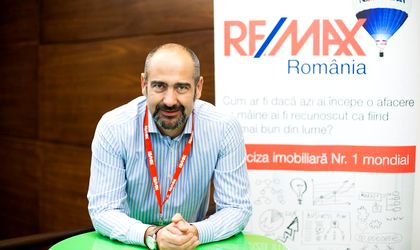 RE/MAX Romania, part of the world leader in real estate and franchise number 1 globally in this segment, registered in the first semester of this year a tripling of the number of rental transactions compared to the same period of 2018. At the same time, the RE/MAX Romania offices brokered a double volume of transactions compared to S1 2018, with a cumulative value of about EUR 79 million.
According to company representatives, about 40 percent of the transactions concluded in S1 2019 were represented by rents, and the number tripled compared to S1 2018. In the same period last year, rents had a share of about 16 percent, while sales represented 84 percent of transactions.
"As the real estate market has seen an accelerated growth in recent times, the demand for rent has increased according to market trends. On the other hand, the increases registered by RE/MAX Romania in terms of figures are due, among other things, to the expansion strategy we've been relying on since our launch on the local market, which is still a medium and long term objective," said Razvan Cuc, the President of RE/MAX Romania.
Of the total volume of properties traded by the RE/MAX offices during this period, 86 percent were part of the residential segment, followed by commercial and office (8.5 percent), land (3.5 percent) and industrial properties (2 percent). According to company representatives, the most active regional centers in terms of real estate developments remain Bucharest, Cluj, Sibiu, Brasov – respectively large cities with accelerated economic growth – so that the list of cities where the most transactions were concluded remains the same as in the previous year.
RE/MAX Romania registered in the first half of 2019 a doubling of the volume of transactions compared to S1 2018, which accumulated a value of about EUR 79 million. Compared to the same period of the previous year, the company expanded considerably in terms of the number of offices at the national level as well as the number of agents.
Based on the results recorded by the company so far, as well as the trends on the real estate market, RE/MAX Romania is expecting increases of about 40 percent in all directions of development by the end of the year, compared to the results reported last year.