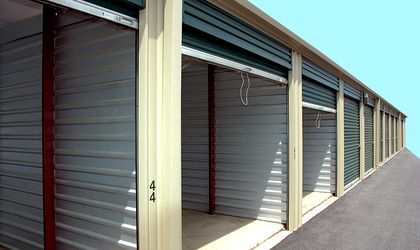 Storage units have been solving storing problems for ages now. Movers, shifters, and many others usually end up needing extra space for their belongings. After all, you can't just leave your OLEDs and fancy sofas out on the road while moving places or getting your house renovated. This is where storage units come in.
Top self-storage companies rent out spaces for storing goods at a fixed rent for a fixed or flexible duration. Public Storage has been one of the top self-storage companies for decades across nations.
Let's take a look at whether the hype is justified or not:
History of Public Storage
Public Storage has been renting storage units for people all over the USA and beyond for nearly 5 decades now. Their journey began in 1972 with a single self-storage facility. Fast forward to 2022, the company is in its 50th year in business.
The length of their reign at the top in itself is enough to leave a lasting impression. The company has thousands of locations to its name inside and outside of the USA. 
Public Storage owns property spread over 170 million sq. ft. today, making them one of the largest self-storage companies in Canada, the USA, the UK, and more. 
Public Storage provides multi-purpose self-storage units in Fredericton and surrounding areas depending on your needs. 
Types of Units at Public Storage
Self Storage
Self-storage units give you space to store your everyday things to give you time to move, renovate, and more. 
Business Storage
Bigger scale units for all kinds of businesses; small, medium, and large.  
Vehicle/RV/Boat Storage
Designated space and units built for cars, RVs, boats, etc. It includes both open space and enclosed structures. 
You get space to store jet skis, swimming accessories, surfboards, and more that might be taking up space at your home.
Climate-controlled Storage
Climate-controlled units are specifically designed to protect sensitive goods against different environmental factors like heat, cold, moisture, and more. 
Public Storage units are spread all over the country and the company is working hard to make them as environment-friendly as possible.
They have taken multiple measures to reduce their carbon footprint. It includes their solar power generation practice, use of LED lights, recycled supplies, and much more. 
How It Works
Once you have decided on the type and size of storage you want, you need to get it reserved. You can do it through their website, on phone, or in person. 
The reservations are completely free. You do have to pay a one-time fee upon agreement for security purposes.
After the reservation, you have to simply choose and tell them the date you are going to move in. Before the move, the company asks you to get their own insurance program for the security of your goods.
The policy covers most of the damages like fire, flooding, burglary, vandalism, and more. Public Storage also offers padlocks, moving boxes, bubble wrap, and more for purchase to make the process easier. 
You will need a government-issued ID before anything and then a gate code that the company will provide. The gate code is required every time you want to access your unit. 
Or you can download their app and use it with your registered account to unlock doors easily. You can also pay your monthly rent through the app. 
Pros of Public Storage
Reliability and Recognition
Public Storage has been around for 50 years and has earned itself an unbreakable reputation. The company has won countless awards and people both inside and outside of the country put their trust in it. 
Affordable Rent
The rent rates here are pretty reasonable and affordable. The quality of service and the array of features make the deals even sweeter. 
Free Reservations with No Obligation
The reservations here are completely free and you are not obliged to sign any deals for any long-term durations. You pay for as long as you want on a monthly basis. There are no hidden fees either. 
Available across multiple locations
One of the company's underrated features is probably its availability. You can find a unit for yourself at thousands of locations globally. Their website can tell you about the availability of a unit at your location. 
Safety and Security Guaranteed
Not only are their units well-managed and protected, but they also secure your goods with their impressive insurance program. 
Conclusion
Self Storage in Canada is easier than ever. Public Storage has received acclaim from everywhere and it becomes clear why, when you experience what they have to offer. 
They have been around for nearly 50 years in this business. It reflects everywhere from their rent to their policies to the quality of their units.
The customer comes first for Public Storage. You will never feel cheated here plus both your money and belongings are safe and sound with them. 
Their environment-friendly approach makes it feel like you are doing something for our planet as well. All in all, Public Storage is easily one of the best self-storage companies to be around today.