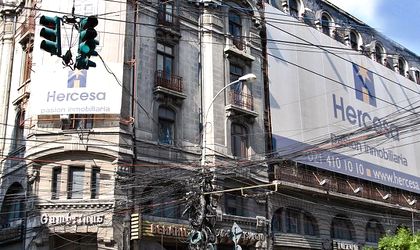 The local Cervantes Institute has leased space in Hercesa's mixed project Cismigiu in downtown Bucharest, Business Review has learned. The institute will move into the site in 2012. Hercesa has finally started work on revamping the Cismigiu building, five years after buying the property. The future project will include an aparthotel which has yet to be affiliated to an international chain, as well as office and retail space.
The building on Regina Elisabeta Boulevard is known for having hosted Cismigiu hotel, the Gambrinus brewery and Cinema Boulevard. It covers 6,900 sqm in total, 1,400 sqm on each floor. Hercesa will keep the original facade.
Meanwhile, the firm has been working on several residential projects in Bucharest. Vivenda Residencias has been built on the premises of the former Titan bakery. The project list also includes residential units under the Estellas Residencias and Ghencea brands. The developer is also planning its first hotel development, the 12-storey Mircea Voda hotel.
Corina Saceanu