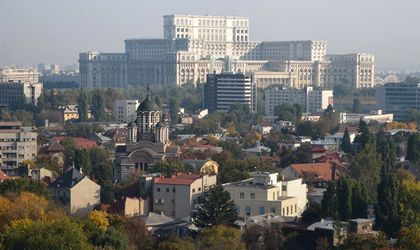 The real estate fair taking place between May 18 – 20 in Bucharest, at the Palace of Parliament, attracted 126 companies that have over 20,000 property offers, including houses, land and office spaces across the major cities.
The offering with the smallest price is for a land of 528 square meters in Breaza resort, which is up for sale at EUR 4,000. The maximum sale price of EUR 4 million is for a 4-start hotel in Sinaia.
The price for a 46 sqm apartment located in Sinaia stands at EUR 32,000, while a similar one in Predeal with a surface of 57 sqm can be purchased for EUR 40,000. A villa located near Peles Castel can be bought for EUR 210,000. On the seaside, the starting price for a studio is EUR 32,900.
"Data shows that the demand for apartments is houses for sale is still very strong, recording an increase, cumulated at the level of six big cities, of 17 percent in the last year, and 76 percent in the last three years, with the maximum level being recorded in Iasi, of 217 percent. In terms of offers, the data from the last 12 months, in the six big cities, show a negative evolution of the stock of houses and apartments, of 5.9 percent," said Dorel Nita, head of data and research at Imobiliare.ro.
This year, the National Real Estate Fair (TNI) also features property offers from abroad.