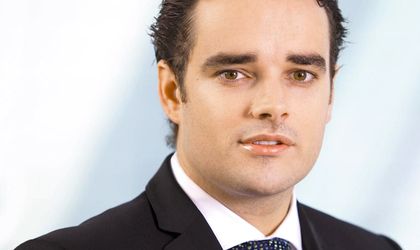 February and March saw a revival on the real estate while investors have slightly shifted their sights to the Romanian market. "In terms of investor activity we saw more in February and March this year than the whole second half of 2009," Blake Horsley, manager of the investment and office divisions at Colliers International in Romania, told Business Review.
"We are currently witnessing a definite thawing of the market, with more offers and investor activity as well as a reduction in the price gap between vendors and purchasers," added the Colliers manager. However, core funds are still not interested in Romania and are unlikely to return until 2011 at the earliest, he said.
After targeting income-producing office and retail assets last year, buyers are now looking at semi-finished projects, joint ventures where some pre-leasing is possible for retail and even forward purchases of standalone premises with strong lease covenants, said Horsley. This was mainly triggered by the pricing gap between vendors and purchasers, which was difficult to close.
Funds have realized the majority of quality income-producing properties are not in distress and the vendors are not under pressure to sell, Horsley explained. "As a result funds looking to place equity in property in Romania have decided to cast a wider net, as pricing for properties more in the development phase is more attractive given the higher levels of risk."This means that the market could start to see some deals that are more in the development or mid-development stages than last year. "In forward purchase or joint venture situations, developers who may not have had enough equity to start development on their own will now be able to resume business through either a pre-agreed sale or partner. Again it should be noted that sufficient pre-leasing and guarantees are critical for both purchasers and bank financing of such projects," Horsley concluded.
Corina Saceanu