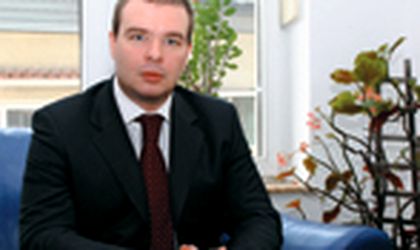 The developer has so far leased or is in discussions to lease around half of the first phase of the project, Onofrei added. The project is being developed on a 56-hectare plot. Logistics company Kuehne + Nagel has recently leased 10,700 sqm of the first phase.
The developer is looking at other areas in Bucharest for further developments and is also currently considering cities like Timisoara, Brasov and Ploiesti for future logistics projects. However, the company hasn't decided anything yet for a future development. "The south of the capital won't become a big attraction for logistics developers, as it connects Bucharest with fewer cities. Western Bucharest is still the major attraction. The exit to the future Bucharest-Brasov highway will become a second center of interest for developers," said Onofrei, adding that less than half of the plots available in the western part of the city have been used for industrial developments.
"The biggest problem is not the lack of land, but the lack of utilities," said the market officer. The lack of utilities may ruin a project which looks good on paper, he added. In his opinion, utilities for a typical industrial project in Bucharest could cost between EUR 5 and 10 per sqm, depending on how far the location is from the utility connection and its capacities.
The western part of Bucharest, known for its logistics projects, is divided into two areas of development. The first, close to Carrefour Militari, with a first exit to the Bucharest-Pitesti highway, is mainly covered by box retail. "Most of the plots in that area are already part of future industrial projects, or at least an urbanism decision on their use has been already taken," said Onofrei.
A second area of development would be further out, close to where ProLogis is buildings its project. This area is suitable for outlet centers. The American developer wouldn't be interested in expanding ProLogis Park Bucharest A1, which has already doubled from initial announcements. "We have 56 hectares, which is already the upper limit for a logistics park," said Onofrei.
The park will feature 12 buildings and more than 317,100 sqm of distribution space at full build-out. The estimated value for the entire project is EUR 160 million.
Corina Saceanu