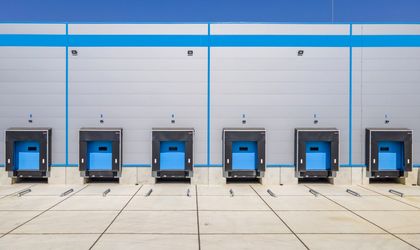 PM Group, manufacturer and distributor of technical products and accessories for heat-insulating carpentry, part of the Turkish group PM, expands its activity on the Romanian market with a new distribution center of ​​2,200 sqm. at ELI Park 3.
"We have attracted both multinational groups and local companies to the hub we developed in the Buftea-Chitila area, turning ELI Park Bucharest into a true business community, with over 20 tenants. We are happy with the trust given by PM Tehnic by choosing our project and this reaffirms that our positioning in the market is the correct one and appreciated by our partners", explains Andrei Jerca, Managing Director, Element Industrial.
ELI Park 3 is a logistics project, part of the ELI Park Bucharest North West hub, developed by Element Industrial in the Buftea-Chitila area. The first phase, with an area of ​​18,500 square meters, was delivered this spring, being fully rented. The second phase of 30,000 sqm, with an occupancy rate of over 75%, is scheduled for completion in the fourth quarter of the current year. Also in the area, Element Industrial delivered ELI Park 1, totaling 50,000 sqm.
"The group's manufacturing activity takes place in Turkey, with distribution centers in Italy, Hungary, Bulgaria and Greece. On the Romanian market, after the distribution center in Cluj-Napoca, we decided to open one in Bucharest, as part of the ELI Park 3 project, to serve the growing demand for our products. In the selection process, the most important criteria were the location and quality of the building, as well as the availability of the labor force", says Alexandru Vaida, commercial director within the group.