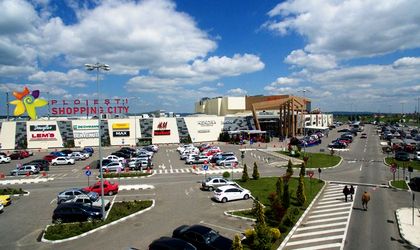 Ploiesti Shopping City will invest EUR 1 million for modernising and expanding the food court. The 2,000 sqm space will host five new brands, including the first sushi restaurant in Ploiesti and the first Californian in the city.
Thus, the total number of tenants of the food court will reach 15, which will provide a complex line of menus for all tastes.
"Ploiesti Shopping City is a mature, community-oriented shopping mall and its expectations. We are constantly trying to offer our visitors the most advanced shopping experience, so the first direction was to optimize the commercial mix. We move now to the second stage, derived from the retail market trends, so we expand the leisure segment. Modernizing and completing the food area we consider necessary changes and will strengthen the dominant position of the shopping center, "says Irina Rosioru, Ploieşti Shopping City manager.
Among the brands that will join the culinary offer are the first sushi restaurant in Ploiesti, Sushi Master, the Italian restaurant Pizza Bonita, but also the first Calif in the city.
In addition to these inaugurations, the food court remodeling project also provides for the modernization of the interior furniture, giving visitors a new, recreational space for leisure.
The investment does not just stop at the remodeling of the food court area, the outdoor terrace will also undergo a re-use process with new design elements. Another element of novelty is the arrangement of the mezzanine area for the first time, which can be used by customers who want to dine at one of the restaurants in the food court area. Remodeling works are to be completed in early autumn.