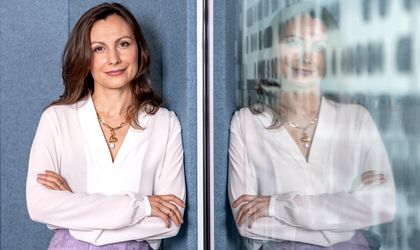 SkyTower, the tallest office building in Romania, signed a 5-year lease extension contract with Workspace Studio – a company specialized in office design solutions and Certified Dealer of the MillerKnoll group in Romania.
The contract also includes a space expansion up to 810 square metres on the 18th floor of SkyTower.
"We receive every lease extension with a great sense of accomplishment, as it further proves that we are doing a good job as a developer, owner, and administrator. Workspace Studio has been a part of the SkyTower journey and community for seven years. The company's latest decisions emphasise the team's satisfaction with the high-quality conditions found at SkyTower and continuous RPHI investments in this iconic building. We hope to have Workspace Studio as a partner for many years to come, we enjoy our collaboration and take great pride when visiting their office and state-of-the-art showroom in SkyTower," said Florentina Mitricoaia, Leasing and Asset Manager at RPHI Romania – the company that owns and manages SkyTower.
Workspace Studio previously occupied 500 square metres consisting of office spaces and a showroom dedicated to corporate and residential clients. This is their second space extension within the SkyTower building since 2015. During the 7 years in SkyTower, Workspace Studio has increased its turnover by more than 100%.
"We are very happy to expand our offices and MillerKnoll showroom in Sky Tower. Workspace Studio are in the business of creating workspaces people love to work in and we make a difference by putting the emphasis on well-being at work, sustainability, ergonomics, and quality. We always strive to be the best in what we do, so one of the best buildings in the city comes as a natural choice, as SkyTower provides a benchmark-built environment for a top office space. A LEED PLATINUM certified building, with great views, very good air and light, newly developed social spaces, a location close to the underground and other public spaces of interest, SkyTower ticks all the boxes for a space we love to be together and work in," said Horatiu Didea, Managing Partner of Workspace Studio, MillerKnoll Certified Dealer.
Over the summer period of 2022, SkyTower signed a total of over 1,200 m2 in new lease contracts and lease extensions.