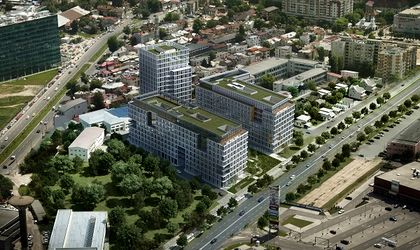 New research carried out by Unlock Market Research states that companies looking to relocate their offices are looking for buildings closer to the city center.
According to the study commissioned by AFI Europe Romania, the time spent from home to the office by the employees influences the decision when choosing an office building.
"New emerging areas closer to city center gain relevance, while remote platforms outside the heart of the city start to lose their appeal. The reason why is that employees spend less time in traffic," according to the study.
AFI said that it will complete in May the construction works for the first office building of AFI Tech Park, the project located near the city center. This building already has an occupancy rate of 40 percent. The project is designed to have gross leasable area of 56,000. It will comprise two low rise office buildings and one office tower.
In Brasov, AFI develops a shopping mall (45,000 sqm) and two office buildings of 25,000 sqm.
AFI's development pipeline in Romania includes an 80,000 sqm land plot in Arad where a retail park is to be developed anchored by a hypermarket and a DIY shop and the large scale residential project AFI City, to be developed on the 148,000 sqm land plot in Bucurestii Noi district 1 of Bucharest.