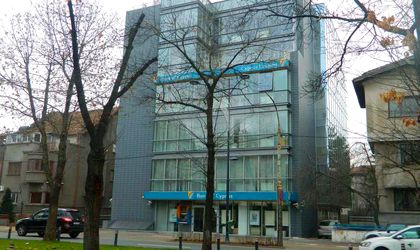 SIF Banat Crisana bought and immediately sold the Bank of Cyprus building to a firm belonging to a Romanian businessman. The real estate consultancy company Crosspoint Real Estate, an international associate of Savills in Romania, assisted the sale. 
The building is located on 187B Calea Dorobanti, in the vicinity of the Romanian Television headquarters, has a built area of 2,800 sqm and a net area of 2,283 sqm. The property was built in 2005 and was used exclusively by the Bank of Cyprus to host its headquarters in Romania. It benefits from a privileged position, close to the Aviatorilor Metro Station and Herastrau Park.
"Such properties are rare on the market, as demand is high from many investors. The former Bank of Cyprus headquarters are located in a highly sought-after area, with a floor plate suitable for smaller companies, and if we also consider the value of the transaction, all these factors have created the ideal product for a private investor who intended to secure a trophy asset. We are in touch with several businessmen, who sold part or all of their businesses developed over the years, and now they are interested in placing their earnings in such assets. We have several active sales mandates for other office buildings, products that are likely more suitable for investment funds, but we have noticed that private investors can be more competitive than such institutions, that have certain criteria, which often can be too rigorous for the market today," said Codrin Matei, managing partner at Crosspoint, head of Capital Markets.
According to Bogdan Dragoi, president of SIF Banat Crisana, they are an investment firm that constantly looks at opportunities, and the real estate market can offer such products. "Our interest in real estate investment remains active and we analyse all the proposals that come to our attention. Even though we have a portfolio of assets that we are currently managing and we have not been a traditional investor in the real estate market, we cannot neglect the recent developments in this area," he said.