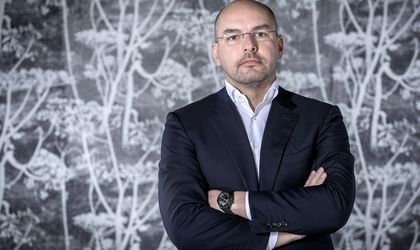 PPF Real Estate, one of the largest developers and investors with real estate assets exceeding 2 billion euros globally, announces six new leases, totaling 6,000 sqm of office space, in the A + class office buildings in Bucharest – Metropolis Center and Crystal Tower. The new tenants, Ceetrus Romania, Editec and Reckitt Benckiser, occupy almost 4,000 sqm in Crystal Tower, while Orkla Foods Romania, Voici La Mode and Ameropa Romania have signed leases for almost 2,000 sqm in Metropolis Center.
"The impact of Covid-19 will be felt throughout 2021, thus transforming the office space market into a tenant market. It will also bring new trends to the office space ecosystem and specific requirements for greater contractual flexibility. However, we are very confident that the places are evolving in a good direction, and the fact that we have two class A + office buildings located in the heart of the Capital, is an advantage for both existing and potential tenants. We have received constant requests over the last year, and we have signed six major contracts. Romania is an emerging market, with a high development potential and a relatively high level of return, compared to other countries in Central and Eastern Europe ", said Juraj Šaštinský, Investment Director, PPF Real Estate.
Located in the central business area of ​​Bucharest, Crystal Tower is an A + class office building, with easy access and a beautiful panoramic view of the city, with office space of approximately 16,000 square meters. Crystal Tower is the first private building in Romania with a heliport and has a panoramic restaurant on the top floor of the building.
Being considered a landmark of Bucharest by its unique architecture and positioning, Metropolis Center has 19,000 square meters for office and retail spaces. It currently hosts mainly multinational tenants, such as the European Bank for Reconstruction and Development (EBRD), Parexel, DLA Piper, Boehringer Ingelheim, Queisser Pharma, Mega Image and others.
Part of the PPF Group, PPF Real Estate entered Romania in 2016, with a first real estate investment on the A + class office market, Metropolis Center, followed in 2018 by the acquisition of Crystal Tower. PPF Real Estate offers full services for more than 25 projects globally, and the value of managed assets exceeds 2 billion euros. The company operates in the Czech Republic, Russia, the Netherlands, Germany, the United Kingdom, Romania and the USA, being one of the largest real estate investors in these markets.