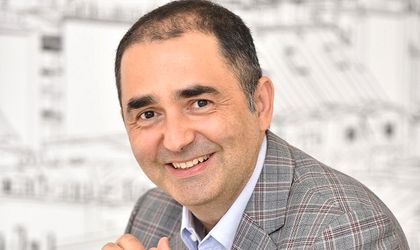 Plenty of natural light, intelligent lighting systems, better thermal comfort and increased indoor air quality are crucial aspects of improving the health and well-being of a building's occupants, writes Lucian Anghel, Founder and CEO, Timepal Romania și Facilities Management Services.
Even in a pandemic we have colleagues who spend time in the office, and the impact of the design and maintenance of building systems on human health is well documented. The way the office space is set up can contribute to the health of the occupants and, hence, to the attraction and retention of tenants: something desired by building owners.
Strategies to improve standards, with low costs or higher costs, can be incorporated into existing buildings, starting from the optimization of indoor air quality to the implementation of building management systems.
Of course, there are environmental benefits that come from upgrading existing buildings, including by reducing greenhouse gas emissions.
Traditionally, construction has focused on space and operational efficiency, which has often been neglected to create a healthy environment for building occupants. As shown by the report by the World Green Building Council and called "Health, Welfare and Productivity in Offices", regular operating expenses, staff costs represent 90% of the total, rent and energy representing 9% and 1%, respectively. This breakdown shows that investing in health-supporting building systems helps attract tenants to a building.
Due in large part to an understanding of how they can benefit from building facilities, two certification schemes have been launched on the market in recent years that promote health and well-being in a building. The WELL Building standard and the Fitwel certification system offer complete standards for new and old buildings.
In 2016, three major features of the buildings that contribute to wellbeing were identified: indoor air quality, better lighting and increased thermal comfort. A closer look at the first two reveals many opportunities to improve existing buildings.
Indoor air quality
'Sick building syndrome' is caused by a building or an enclosed space with poor air quality or poor lighting. Symptoms include throat irritation, respiratory problems, nose problems, allergies, headaches, body aches, lack of concentration and fever. The World Health Organization estimates that up to 64 million employees are at risk of suffering from "sick building syndrome".
Moreover, about 30 percent of new and refurbished buildings have poor indoor air quality (IAQ). Studies in the field show that more than 75% of the time, poor indoor air quality is related to the HVAC system.
Efficient and well-designed HVAC strategies can ensure health and well-being in a workspace, through better indoor air quality. New construction projects should invest in better HVAC installation design, including dedicated outdoor air systems, natural ventilation, radiant systems, displacement ventilation systems, sensors and other strategies that can not only promote IAQ more good, but also save energy and ensure increased thermal comfort.
The challenge is for existing buildings that have old systems. Replacing the HVAC filter is one of the least expensive ways to improve indoor air quality, and one of the easiest changes building owners and managers can make to meet occupant requirements for a healthier work environment.
According to a study conducted by Harvard in green buildings, better indoor air quality can increase productivity by 11% per employee per year.
Lighting systems
Light is essential for the perception of color, shape and texture. It is also very important for human health, as it regulates our wake cycle (circadian rhythm). In the workplace, daylight increases productivity and concentration. Although designers and engineers have developed electric lighting systems that are correlated with the circadian rhythm, the most important aspect for health is natural lighting and optimization of facades.
We spend about 90% of our time indoors and in most existing buildings, daylight does not provide enough lighting to support the circadian rhythm of the occupants. That is why the correct calibration and operation of lighting systems can increase the visual comfort of the occupants and the experiences of using the building spaces.
An interactive lighting management strategy not only gives building occupants the flexibility to control lights tailored to their needs, but gives them the opportunity to control their environment, leading to greater satisfaction.