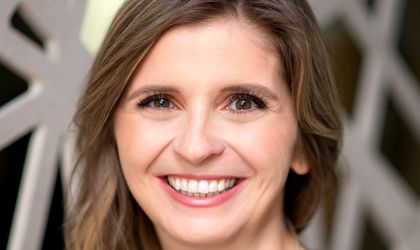 Service charge costs in the office properties managed by Colliers Romania increased by 8% last year, around half of the headline inflation rate for the country. The rising cost of services in general (including due to higher wages) and an increased office presence versus 2021 generated this dynamic, while utilities in general, which are not included in all budgets, rose by a much sharper 50% amid generalized spike in energy prices.
Colliers Romania manages some 680,000 sqm of modern leasable real estate projects (out of which 590,000 sqm are offices and the rest industrial warehouses), making the company's figures for administrative costs quite representative for the whole market. As utilities are not always included in service charges collected by landlords and sometimes paid directly by tenants, Colliers did not include these in the figures to maintain comparability.
The biggest increase on the budgets came from waste-related costs – over 50% compared to 2021, mostly caused by the fact that office presence was greatly increased last year, as well as due to the higher costs of services in general, including wages amid a tighter labour market, a recurring theme. Technical costs (a nearly 30% growth rate) and cleaning services (16% growth) also scored material bumps compared to 2021.
"The tenants in Romania also faced the higher costs of utilities amid the conflict in Ukraine and its far-reaching influences on the worldwide energy market. Probably the only silver lining was the fact that the government delayed for 2025 the implementation of a new taxation system for properties which would have seen a major increase, as per anecdotal evidence. This is quite relevant, as property taxes usually make up 30 to 40% of a normal service charge budget", says Stefania Baldovinescu.
The costs of utilities (mostly electricity and gas) increased by over 50% in 2022 as compared to the previous year, though if early 2023 dynamics are anything to go by and if the significant downward trend in prices is confirmed, tenants should feel some relief down the line. That said, the budgeted service charges for the properties in our portfolio is set to rise a further 11% in 2023, according to Stefania Baldovinescu.
Colliers Romania provides annual management of Service Charge budgets of over 26 million euros and optimizes costs for companies that have chosen to outsource property management.
"In 2022 we increased our managed portfolio by 135,000 square meters in 5 office projects to 680,000 leasable square meters. We currently have a total of around 400 tenants in our managed portfolio that we support on a daily basis, and the value of the properties we manage in Bucharest and in Cluj-Napoca, Timisoara, Brasov and Arad exceeds 1 billion euro", adds Stefania Baldovinescu.
Colliers' Property Management division has a multi-disciplinary approach to each project, covering a vast number of activities through the services offered. Specifically, it ensures technical and operational building management, addresses tenants' needs and requirements and ensures that tenants comply with their contractual obligations. At the same time, the company manages property-related financial services (invoicing, payments, revenues and expenses, reconciliations) and reporting activities to the landlord, ensuring the operational link between tenants' and landlords' needs.