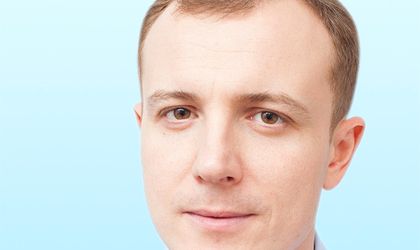 Most tenants complied with their contractual obligations to owners of the office buildings managed by Colliers International between July and September, even though many companies operated in a hybrid system, combining remote activity with office presence. Thus, the share of tenants who paid their debts on time was 91% in the third quarter of this year, compared to 87% in the same period in 2019, despite the effects of the pandemic on their activity, data from the property management division of Colliers International show.
"Colliers' data on payment behavior and macroeconomic data, in general, suggest that there is no excessive stress accumulated so far on companies. Indeed, in recent months a little under 100,000 workers became unemployed, but job losses seem to have stabilized since August, and employment intentions are recovering much faster than a decade ago. In addition, the data of the central bank show that the amounts refused for payment with debit instruments of companies – which would indicate the degree of stress in the economy – is close to the minimums of this cycle and at values ​​significantly lower than last year, which shows that money flows properly between companies", explains Alexandru Atanasiu, Associate Director Real Estate Management Services at Colliers International.
In the third quarter of the "pandemic year", tenants in class A office buildings also confirm the good intentions and practices in relation to the obligations they have assumed. In September, for example, 88% of tenants paid their obligations on time to office building owners, compared to 81% in September 2019, when business activities were not hit by the crisis caused by the COVID-19 pandemic.
Even though they have been the most affected lately, more than a third (76%) of retail tenants have managed to comply with their contractual obligations, which include rent, utilities and service costs, and paid them on time in the third quarter of the "pandemic year", a slightly higher percentage compared to the same period in 2019.
Also, tenants of the industrial spaces managed by Colliers International mostly tried to pay their obligations on time, the number of companies that were able to comply with all contractual obligations between July and September of this year being smaller, compared to the same period in 2019, but the share of tenants who paid their debts on time remained over 80%.
Colliers International manages a total portfolio of over 550,000 square meters of industrial and office spaces, including the office projects Equilibrium, Business Garden Bucharest, The Office in Cluj-Napoca, The Bridge, Hermes Business Campus, Stefan cel Mare Building, Art Business Center, the office portfolio owned by Adam America, the office portfolio owned by Smartown Group, Allianz Office Building Brașov and Vox Technology Park in Timisoara, as well as three industrial parks in Timisoara, Brasov and Arad and the ELI Park 1 industrial park developed by Element Industrial in the north of the Capital.