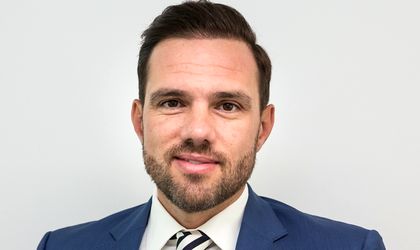 Mendeleev Office 5 office building, developed by Akcent Development in the center of the Capital and managed by the Asset Services team of Cushman & Wakefield Echinox, has attracted a new tenant, the advertising agency Jam Session Agency reaching an occupancy rate of 95%.
Jam Session Agency leased the 7th and 8th floors of the building, covering a leasable area of ​​over 650 square meters, while also benefiting from the 350 square meter terrace on the roof of the building located in the center of the Capital.
Laurențiu Afrasine, CEO Akcent Development: "Completed at the beginning of 2020 in the early stages of the pandemic when everyone barricaded themselves at home, we can argue that Mendeleev Office 5 had a "bad timing". The fact that we managed to almost completely lease it in a difficult period for the office market shows once again how important it is to respect the main rule of real estate, that is location selection, doubled by a special attention paid to services and amenities. We are even prouder of the fact that the building is full of life, given that over 95% of our tenants' employees choose to come to the office constantly, which further ilustrates the building's attractiveness."
—
Irina Pencea, Co-Founder and Managing Partner Jam Session Agency: "We chose a location that would become the home of the Jam Session Agency team: a collaborative, urban space that opens a perspective of the city through the generous 350 square meter terrace on the 8th floor. At this stage, when "work from home is the norm", the Jam Session space will be predominantly dedicated to the safe social interaction, in any season, which connects ideas and brings together various talents. The small Amzei neighborhood in the heart of the city, the surprising mix of old and new, the top floor in a boutique building, the close neighbors, our guests, all these are ingredients that nurture our creative collaboration. It is a perfect space for a jam session."
Mendeleev Office 5 is a boutique office building, which revitalizes a historic area of the city, being located between Piaţa Romană and Calea Victoriei. The building has easy access to public transport, the Piaţa Romană subway station and numerous bus lines located 5-minute walk-away, the area being also well-known for the diverse offer of restaurants, cafes, hotels, cultural spaces, and medical centers.
The building has a leasable surface of 4,500 square meters distributed on basement, ground floor and eight upper floors. The underground parking has 50 places and is equipped with bicycles facilities and electric charging stations. The design of the building facilitates the access of the natural light, and the exterior filtering golden facade fits in the profile of the area. The project includes intelligent integrated technologies, hybrid climate-control system architecturally designed and integrated, and the terraces on the 3rd and 8th floors stimulate the tenants' creativity and offer a panoramic view of the center of Bucharest.