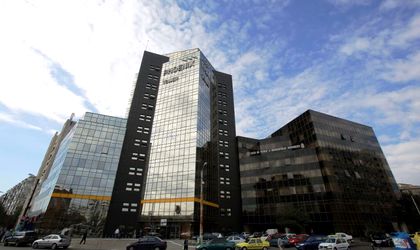 Libra Internet Bank decided to move its headquarters to the Phoenix Tower building in Bucharest as a result of sustained growth in recent years and the desire to concentrate the central bank divisions in one place.
The new headquarters are located on Calea Vitan, in an accessible location near the downtown area.
"Libra Internet Bank has witnessed exceptional growth in recent years, and moving to a new location has been a must. We have expanded, and this step is a confirmation of the good direction in which we are heading. The new premises and their facilities support the development of our business, help to connect the employees and enable collaborative interaction," said Emil Bituleanu, Libra Internet Bank general manager.
With a market share of 1 percent and a network of 50 branches, Libra Internet Bank has devoted itself primarily to the development of the Liberal Professions, SMEs, Real Estate and Agribusiness, as well as the digital area for individuals.
Phoenix Tower was developed in 2003 and refurbished in 2011. The office building has around 10,000 sqm and, according to its own website, an occupancy rate of 84 percent.