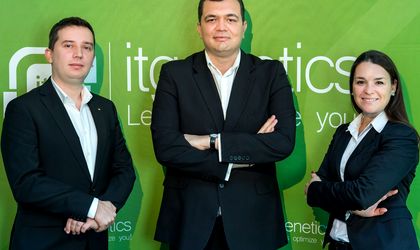 IT Genetics, a wholly Romanian-owned company and one of the most significant hardware and software solutions providers in the DC/POS (data collection and point of sale) market, is consolidating its position in the foreign market by opening its third international office, this time in Madrid, Spain.
Here, the company markets a wide range of hardware and software solutions required in the digitization process, with broad applicability and proven efficiency in work processes in multiple industries: retail, e-commerce, pharma, manufacturing, logistics, transport, or HoReCa. In addition, IT Genetics Spain offers a wide range of intelligent solutions that can be implemented in the operations of public institutions.
The expansion of the business into Western Europe is a key pillar of the company's development strategy and marks 15 years of IT Genetics.
"We chose to take IT Genetics to Madrid because Spain is an intensely digitalized country with a solid entrepreneurial sector that benefits from using our products and solutions. The decision is a strategic one, which comes naturally, as the team in Romania already has a history of working with customers in Spain. With this new opening, we are closer to our partners from Western Europe and can expand our customer portfolio with new companies from the region." said Liviu Sima, co-founder of IT Genetics.
In Spain, IT Genetics operates through itgstore.es, an intuitive e-commerce platform with a user-friendly interface tailored to customer needs. Thus, through IT Genetics, the Spanish business sector will be able to implement some of the most innovative automation solutions offered by world-renowned manufacturers – Zebra, Honeywell, Citizen, Hewlett Packard, and Datalogic.
IT Genetics has invested more than €300,000 in its Spanish representative office, with funds predominantly allocated to developing the e-commerce platform. Thanks to the exposure to the digitization and the maturity of the Spanish market, IT Genetics representatives expect to reach a turnover of 2,000,000 euros for Spain in the next three years.
IT Genetics expects to reach sales of €12,000,000 in 2022
In 2021, IT Genetics reached the €10,000,000 turnover threshold, increasing 43% compared to the previous year. These financial results were driven by expanding the product portfolio dedicated to industrial processes and the development of automation solutions using robots.
"The results achieved in 2021 demonstrate our team's experience and ability to understand and respond promptly to challenges, even in a context marked by uncertainty and permanent change. With the expansion of our business into Spain, our forecasts for 2022 are more ambitious, and we expect to maintain this upward trend," says Adriana Arhire, CEO of IT Genetics.