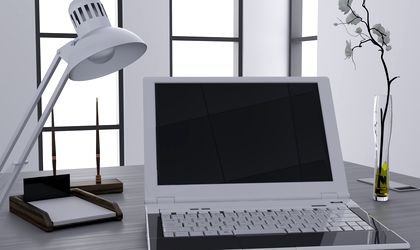 What does your office cubicle say about you? Are you the person in the office who keeps their cubicle in spit spot condition, or is your desk littered with cold cups of coffee and last week's half eaten ego mayo sandwich? Whatever your style, it's not difficult to spruce up your office cubicle with our handy tips.
Pictures
Pinning some pictures to the cubicles's side, or placing a few in frames on your desk will help to give your cubicle a personal touch. Go for pictures that remind you of stress free times and happy moments, and then whenever you need a little pick me up at the end of a long week you will be able to look at the snaps and feel a warm glow.
Office chair
Make sure that your office chair offers you the support and stability that you need. Pay close attention to your back and the design of the chair to ensure that it is giving you maximum support when picking your perfect model from Office Reality or other trusted suppliers. Consider opting for a chair that reclines so that you can take a bit of a laid back approach once in a while. As one of the most important features of your cubicle, your chair should be at the top of your list of priorities when looking to spruce up your cubicle and create an effective working environment.
Add some colour
Some bold dashes of bright colour can help to uplift our mood and make your cubicle stand out. Calm, soft tones will help you to feel relaxed and ensure that you appear approachable to your co-workers. Stationery, mugs and photo frames can help to create the colourful look you desire.
Desk
Your desk says a lot about you as a person and as an employee. Opting for a desk that is suited to your work and to your working style will help you to keep it organised and easy to work from. Think about the amount of storage your desk needs to offer – drawers give you the option of being able to hide some of the clutter that often lies about on office desks. Along with your office chair, your desk is your most important tool when it comes to being in the office for long hours and working effectively, so take time to consider how it can best work for you.
Storage
Incorporating storage cabinets into your office cubicle can provide an ideal solution for organizing your workspace. A filing cabinet tucked under the desk is a common choice, but it may not always be feasible when space is limited. As an alternative, consider using storage cabinets or file boxes. This setup can efficiently handle a large volume of papers that can be accessed daily.
Cork board
A free standing mini cork board or a larger one that can be affixed to the side of your cubicle will help to spruce up your space. It also allows you to change the pictures you display and can serve as a place for important reminders and work tasks.
Bring the outside in
A small potted plant is a great addition to an office cubicle as it brings the outdoors into the office. Nature has a calming effect in a busy workplace and a nice plant can also add a splash of colour to your cubicle.