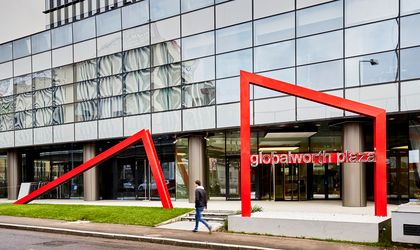 Gothaer Insurance Reinsurance has signed a lease for office space in Globalworth Plaza, the company announced on Wednesday. The new Gothaer headquarters in Bucharest will comprise a floor with a surface of 1,500 sqm in the office building located in the north of the capital. Gothaer employees will be moved to the new location on November 18. 
"We are pleased to have the opportunity to welcome Gothaer employees to the largest business community in Romania. We are confident that both the technical facilities as well as the ergonomic and aesthetic benefits of Globalworth Plaza will help them feel at home and continue their activity with greater efficiency," said Ema Iftimie, Head of Leasing at Globalworth.
"Moving the company's headquarters to one of the most well-known business areas in Bucharest will help the Gothaer team be closer to corporate clients and business partners, in a dynamic environment, conducive to opening new business opportunities. We thus demonstrate that we are a modern insurance company, flexible and open to new opportunities, always taking into account the market evolution and the needs of our clients," said Leslie Breer, the CEO of Gothaer Insurance Reinsurance.
Globalworth Plaza is a Class A office building, with a total area of ​​24,000 square meters, with multiple tenants and excellent visibility, located in the north of Bucharest, at the intersection between Pipera Street and Barbu Vacarescu Boulevard. The building is the third highest office tower in the new business sector in Bucharest, and tenants include Nielsen Romania, Aera Software, Anima, Cegedim, Coface Romania Insurance Service, Coface Romania, Enel Energia Muntenia, Ericsson, Foundation for Agriculture Development, Travel Retailers, Microsoft, Creative Media, Patria Bank, Printec, Sensiblu, CCC, Notary Sign In. Globalworth Plaza was completely renovated in 2017 and has received the BREEAM Excellent sustainability accreditation.