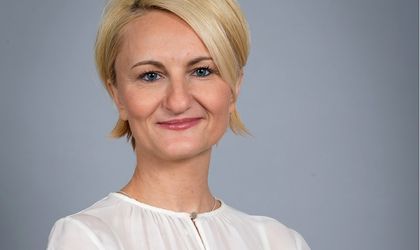 AFI Europe will grow its office portfolio by around 80,000 square meters in the next 2-3 years, with large projects under development in Bucharest and Brasov, says Emma Toma, head of office division at AFI Europe.
What's the existing office stock of AFI Europe in Romania and what's the development pipeline in this segment?
AFI Europe Romania is one of the leading real-estate companies in office and commercial development area, currently also entering the residential sector on the local market. Our offices portfolio is enclosing approximately 92,000 sqm GLA of operational class A buildings, namely AFI Park 1-5 and AFI Tech Park 1, and approximately 40,000 sqm GLA are under construction and targeted to be delivered in 2020-2021 (AFI Park Brasov 1, AFI Tech Park 2).
The development plans are not stopping there, we have on pipeline and targeted to be finalized in the next 2-3 years, by the expansion of all existing office projects, additional approximately 80,000 sqm of new A class offices.
One of the strongest points of AFI's strategy is the vision: we are well-known in the real estate market as pioneers, always developing new areas where we can trigger important positive economic and social changes, improving the city by raising areas and revealing their true potential. AFI Tech Park 1-3 is a very good example, our newest business campus is situated in the Center-West side of Bucharest, close to the Palace of Parliament and J.W. Marriott Grand Hotel.
From what industries are the biggest tenants in your office projects?
AFI Park 1-5 offers approximately 70,000 sq m GLA of A class offices, occupied by multinational IT&C corporations including Telus International, Microchip Technology, Electronic Arts, Endava Romania, Cameron US, Dell SecureWorks and others.
In AFI Tech Park, we have a mix of companies from different areas of activity, all leaders in their field, such as: certSIGN, RTC Proffice Experience, Knauf Gips and Knauf Insulation, Hilti Romania, World Class, WWF and others.
What's your perspective on office buildings integrated in mixed-use projects?
Our company is experienced in developing mixed-use projects. We succeeded with AFI Cotroceni & AFI Park 1-5 and opened the Center-West area as a business area and currently we are building AFI Brasov & AFI Park Brasov 1&2, the most significant project in Brasov county, a mix between shopping center and two A class office buildings.
In our opinion, mixed-use projects bring significant benefits to the employees working in these buildings, because they can enjoy the proximity of the food court, shopping and entertainment area that a mall is bringing, without wasting time in traffic.
What's the potential of regional cities in the office segment?
We are currently developing a mixed project in Brasov, which includes a 45,000 sqm GLA shopping mall and two office buildings of 25,000 sqm GLA and our target is to relocate the IT&C companies to more performant offices, located in the heart of the city. The first phase, AFI Park Brasov 1, enclosing approximately 15,000 sqm GLA of A class offices, is targeted to be launched in Q2 2020 and by the high standard and complex facilities is positioned as the new IT&C hub for multinational companies in Brasov.