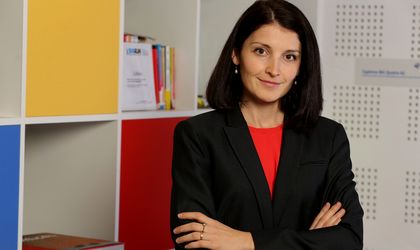 Colliers, the only real estate consulting company with a dedicated team of LEED, BREEAM and WELL specialists, provided consulting for certification according to all these standards for more than 100 projects, totaling approximately 3 million square meters, during the 10 years of activity in the Green and Healthy Buildings Certifications segment. Of these, 67 projects have been completed and another 40 projects are being certified. The Covid-19 pandemic has highlighted the critical role of buildings in protecting people's health, safety and wellbeing, so 24 projects have obtained various certifications this year alone, following the advice provided by the Colliers team.
In the context of an atypical 2020, when the work environment, sustainability, energy saving and digitalization have become a necessity in the pandemic accelerated hybrid work system, building owners and tenants now see an increasing need for high health and safety standards in the spaces they manage and are now considering reducing the risk of spreading infectious diseases by adopting solutions that can be implemented immediately and facilitate the creation of a health-safe working environment.
"Owners of certified green buildings can offer tenants a space with reduced operating costs by 10-30%, a much healthier work environment, which generates increased employee productivity, but also compatibility with the companies' CSR strategies. Regarding the benefits of such services, they may vary depending on the type of client for whom we offer services – real estate developer, contractor, tenant, but all advantages converge to the project location, facilities available for employees / tenants (from parking lots and showers with changing rooms and up to electric charging stations), energy efficiency measures, sustainable materials used in construction, increased attention to indoor air quality, according to international regulations, but also on sustainable operating policies, ie the use of products / non-polluting equipment for building maintenance. Colliers advises on obtaining LEED, BREEAM, WELL Building & WELL Health-Safety Rating certifications, both for existing buildings, in order to improve their performance and sustainability, and for new projects", explains Oana Stamatin, Director of Green and Healthy Buildings Certifications at Colliers.
In fact, the real estate market in Romania, which has evolved a lot in recent years, follows the trend of "green" buildings throughout Europe. With a team of senior consultants, with extensive experience in sustainable and healthy certifications and with LEED, BREEAM and WELL accreditations for buildings under construction, buildings in operation, for interior design or for neighborhoods / communities, only this year 24 certification processes have been completed. Of the 67 projects coordinated by Colliers in the last 10 years and already certified from the perspective of health, safety and sustainability, the certification levels obtained are of the type LEED BD + C: Core and Shell (13 projects), LEED BD + C: New Construction (2 projects), LEED Operations and Maintenance (21 projects), LEED Neighborhood Development (2 projects), LEED ID + C: Retail: 1, BREEAM In-Use (13), and with WELL Health-Safety ( the latest International WELL assessment standard Building Institute for limiting health risks): 15 projects have already been certified.
For example, Țiriac Imobiliare is the first Romanian developer that implement the WELL Health-Safety standard for its entire portfolio of mixed buildings, consisting of Stejarii Residential Club 1, Tiriac Center office building, Țiriac Tower, but also the project under construction – Stejarii Residential Club 2. Colliers Romania, the only real estate consulting company with a team of WELL specialists, currently coordinates the certification process of the entire portfolio of mixed buildings owned by Tiriac Imobiliare.
At the same time, Palas Iași is the only LEED Neighborhood Development certified project in the CEE region, being one of the five projects from all over Europe that received this certification, in a process coordinated by Colliers. Also, as a result of the advice offered by Colliers, City Point recently became the first residential complex in Romania certified LEED Gold for Neighborhood Development: Plan and Design. The benefits of LEED ND are distinguished by three main pillars: scale, broad understanding & synergies and longevity. In other words, a sustainable design that offers "green dividends" to many generations to come, characterized by a full spectrum that offers the advantage of synergies on all levels.
"Overall, most of the certified projects are in the Capital and its surroundings – more than half, but quite a few certifications have also been obtained in regional hubs, such as Timisoara, Cluj-Napoca or Iasi, with a constant focus on offices, industrial spaces and mixed-use projects. However, we expect increased competition between certification systems for "green" buildings and we see large developers in the retail and industrial and logistics space market who may be interested in certifying their portfolios, as well as niche players, specialized, such as office interiors. We notice an increased interest for WELL Health – Safety certifications, with at least a tripling of the market in the next half year, given the owners' desire to prove to the occupants that they operate a safe building in terms of health and wellbeing ", concludes Oana Stamatin.
Given the growing interest in health and safety at the office, Colliers innovates and responds to current challenges and future needs in the office market with Office 360° , a complete approach of the office with all its touchpoints, carried out in a unique and highly complex process that is tailored to the very last detail to fit the companies' needs and strategic plans, and the team works to improve a building's reputation and sustainability through LEED, BREEAM and WELL certifications.