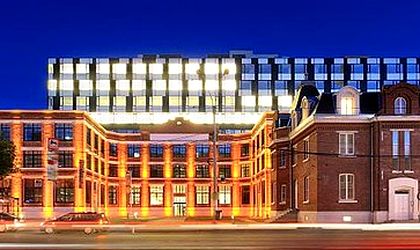 Austrian group Soravia, the owner of the Metropolis Center in Bucharest, has selected the Romanian subsidiary of real estate service provider CBRE as project and cost manager for the reconversion of its Starlight Suites aparthotel into offices.
"The conversion process involves the replacement and reconfiguration of the air conditioning and ventilation systems and the electrical and plumbing installations. The building will also feature new security and fire prevention systems," said Razvan Iorgu, general manager of CBRE Romania.
The reconversion process will be completed this November and will result into a 4,500 sqm leasable area available on six floors plus mezzanine.
Starlight Suites Hotel is located on the grounds of the Metropolis Center complex in Bucharest which was opened 2009. The project, which consists of office and commercial spaces, is the headquarters of companies such as Reckitt Benckiser, Citroen and EBRD. It has a total leasable area of 27,800 sqm and was opened on the site of a former Bucharest printing house at 89-97, Grigore Alexandrescu Street.
Simona Bazavan