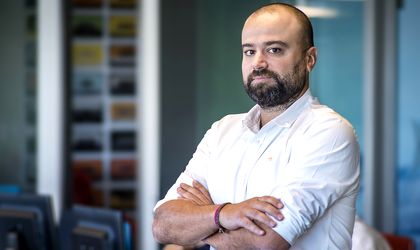 For Romania's office market, 2019 was a prolific year, with the modern stock surpassing 3 million square meters and, finally, with a reversal of classes composition: A class became the preponderance with 53% of the total. As the main market of the country, Bucharest faced a strong demand, approximately 386,000 sqm being leased in 2019 – an impressive 19% growth compared with 2018.
Highest market shares so far in all CEE countries
CBRE managed to lease more office space in 2019 than the previous year – despite the rather mixed picture across CEE office leasing markets. While net take-up in Vienna decreased by 15% and by almost 30% in Bratislava, Bucharest and Moscow posted a remarkable growth of take-up compared to 2018 (27% and 23%, respectively). Lease renewals were on the rise across the region.
In 2019, real estate brokers were active on leasing transactions in a total of four million square meters in the CEE region (including Austria, Slovakia, Czech Republic, Poland, Hungary, Romania and the city of Moscow). As the market leader brokerage company in the region, CBRE accounted for a quarter of all the leases and successfully surpassed 1 million square meters of lease in the region for the first time on record. In terms of city volumes, CBRE teams transacted 230,000 sq m in Warsaw, 130,000 sq m in Budapest and 118,000 sq m in Prague – to name the three largest markets by absolute volume.
"Office markets in Central Eastern Europe performed in the majority exceptionally well, despite external global headwinds. Overall, 2019 was a record year for our office teams, with more than 1,000,000 sq m transacted. Our outlook for 2020 is positive, another busy year for the region, with a growing trend in pre-lets on future developments for our occupier clients."  Says Kate McMurtrie, Executive Director, A&T Occupier (Offices), Central & Eastern Europe.
Office demand remains high in Bucharest, particularly for class A office buildings
The dynamic economic growth has shown its effect in the 2019 Romanian real estate market. Total lease volume came close to 390,000 sq m – while CBRE leased more than 20% of offices in the city. The average contracted area for pre-leases was 4,500 sq m, while the average area for renewals and renegotiations deals represented 2,500 sq m.
 "The market demand is high and is prepared to absorb the new supply of 2020: 12 new buildings are expected to be added to the modern stock with a total GLA of approximatively 214,000 sq m. The vacancy rates in Bucharest stands at 9.8%, higher with 2.4 bps compared to 2018, but 70% of the total vacant spaces can be found in class B office buildings. Also, due to the intense rate of pre-leasing, only 60% of office spaces are available within properties under construction. Speaking about office buildings classes, a study conducted by CBRE last year revealed that 70% of occupiers intend to increase their level of real estate technology investment in the following years in a more human-centered way, findings that complete the general image of office landlords that started to pay attention to energy efficiency and sustainability. We're witnesses and artisans, at the same time, of Romanian office market transformation, and this endorses our unique positioning as the architects of experiences." Adds Tudor Ionescu (photo), Head of A&T Services, Offices at CBRE Romania.