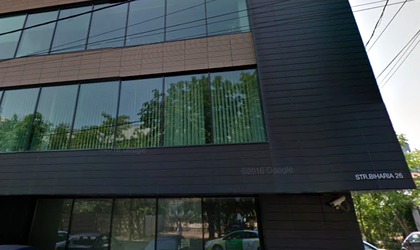 Businessman Sebastian Balasescu, the former owner of Urgent Curier, a company he sold to Abris Capital în 2014, has bought the Biharia 26 office building in northern Bucharest for around EUR 5 million.
The transaction was intermediated by real estate consultant JLL. The seller is the Danube Property Fund, who had acquired the office building back in 2008.
The Biharia Office Building is located in the North of the city in the Baneasa neighborhood and extends to a total leasable area of approximately 5,500 sqm overground plus 6 upper levels. The building provides regular floor plates extending to between 900 and 1,000 sqm.
Sebastian Balasescu sold Urgent Curier in 2014 to Abris Capital, the investment fund that decided to merge Urgent with Cargus International. After that, in 2018, Mid Europa Partners took over Urgent Curier from Abris Capital for EUR 85 million.