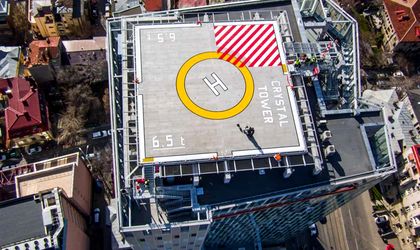 Czech investment fund PPF Real Estate, founded by Petr Kellner, is close to acquiring Crystal Tower, the first Romanian office building equipped with a heliport, for more than EUR 40 million, market sources told BR.
Two years ago, PPF Real Estate bought Metropolis Center, a 19,000-sqm building in Bucharest for around EUR 50 million, in its first Romanian real estate market investment.
Crystal Tower is a class A office building located on Iancu de Hunedoara Boulevard in Bucharest. The building has 15 floors, a height of 72 m and a surface of 24,728 sqm. It was the first private office building in Bucharest built with a heliport, and it serves as the headquarters of the Dutch banking group ING.
The office building, currently owned by Search Corporation, a company controlled by businessman Michael Stanciu, was developed by Avrig 35 after an EUR 35 million investment and delivered in 2011.
According to BR sources, the transaction will be probably closed next month, the negotiations having been started last year.