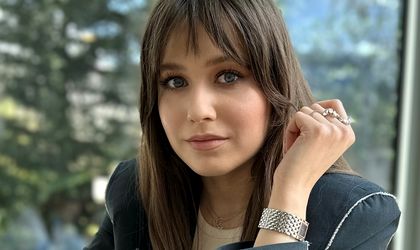 CBRE, the global and national leader in commercial real estate services and investments, assisted Beiersdorf Romania in the transaction process of finding and renting the space dedicated to the new office as well as the most suitable building for a company that is focused on sustainability.
The German top player in Skin Care with iconic brands such as NIVEA is moving its office to a new class A building, D'OR, developed by Primavera Development.
For Beiersdorf, this relocation will be the first one since 2001. The main objective of the relocation was to provide employees with better access to a range of amenities and a nearby metro station, while also improving their workplace experience by creating an office space with more informal and collaborative areas.
"We are excited to relocate to the very heart of Bucharest. As a consumer company, it is important for us to be close to the pulse of the city and provide our teams with a modern and inspiring working environment. What's more, sustainability is a top priority for Beiersdorf both globally and here in Romania, so, it was critical to select a building such as D'OR Offices, said Dr. Martin Stoebe, Country Manager Beiersdorf Romania, Bulgaria and Moldova.
The office building D'OR, powered by Primavera Development, is situated at 32 Dorobanți Street and offers the highest standard of companies headquarters in Bucharest. It seamlessly integrates beauty and function by conserving the existing historical villa, while offering flexibility in its working spaces and excellence in its sustainability. It comprises approximately 6,000 sqm of Class A offices over eight levels. The design brings light to every corner of the office space, being an environmentally-friendly building.
"With every new building that we develop, we increase our standards and strengthen our commitments towards a better, more sustainable environment. Therefore, we are happy to see that our new tenants share the same values as us and that they fully appreciate all the facilities offered by the buildings in our portfolio. We build communities inside and around these workplaces and this is why we take into account all adjacent aspects – so that our community will have the best experience", added Clara Belizarie, Business Development Manager at Primavera Development.
Primavera Development was founded in 2007 following the development of the S-Park office project, which became the largest transaction of the Romanian real estate developer.
"In recent times, there has been a growing trend among companies to prioritize improving the employee experience from the moment they leave home for the office until the end of the working day. While location and accessibility continue to be the most important factors, companies are increasingly recognizing the added value of providing amenities and modern, inspiring workplace design, but are also looking for efficient use of space. With this in mind, we helped Beiersdorf find a space that ticks all the boxes in the company's new hybrid working policy in the D'OR office building." said Vlad Damian, Head of A&T Services Office | Investor Leasing CBRE România.
In addition, Beiersdorf Group has chosen CBRE Global Workplace Solutions (GWS) as the general contractor for implementing the new headquarters fit-out project. CBRE GWS provides a variety of complementary services such as project management, cost management, technical due diligence, concept design, detail design, construction works, furniture, facility management.
"We are honored that Beiersdorf Group has assigned us to provide full support and management of the Design & Build process following its relocation. This includes both the design and execution of the finishing, installation, and furnishing work with the specific equipment for the business they will be carrying out in the new premises, and we will do our utmost to deliver a perfect, turnkey project that meets all the Beiersdorf Group's needs.", stated Ionuț Vasiu, Head of Projects CBRE GWS Romania
An increasing number of companies have reshaped the way they work, as the hybrid working model has become popular among employees. One trend is therefore to optimize workspace and relocate to buildings better located in the center of big cities, such as Bucharest, to take advantage of facilities such as direct access to the metro network or the diversity of services in the area.